News & Notices
Costume Symposium: Behind the Scenes in NYC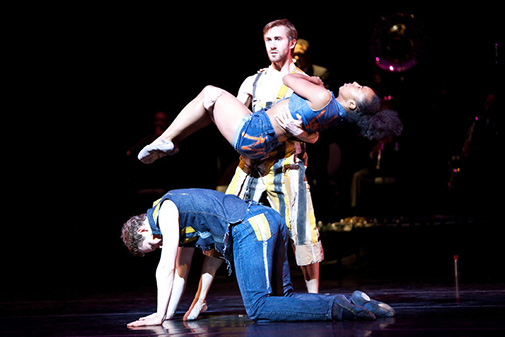 This year's USITT Costume Symposium offers three days of behind-the-scenes looks at New York City's costume design and production industry. The symposium will be held Thursday, July 30, through Saturday, August 1.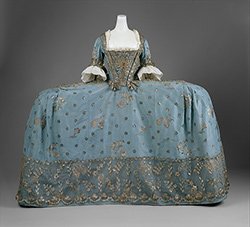 Hosted by costume designers Jeanette Aultz and Amanda Whitfield, this trip will explore costume shops, rental houses, backstage shops, museum stops, and some hidden gems of the garment district, among other whirlwind costume adventures.
Meet costume professionals including The Lion King dresser Kathryn Rohe, Broadway costume designer Andrea Lauer, and IATSE Wardrobe Union Local 764 President Patricia White.
The cost to register for the symposium is $260 for USITT members until May 1 and $270 thereafter. Costs are slightly more for non-members. USITT has reserved a block of rooms at the Marriott Marquis in the heart of the Broadway theatre district for $219 single occupancy and $219 double occupancy per night.
For details, go to www.usitt.org/costume15.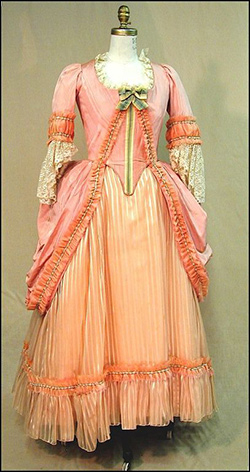 Planned highlights include:
Touring the Theatre Development Fund Costume Collection, with over 80,000 costumes and accessories from Broadway and Off-Broadway productions,
Breakfast with an IATSE 764 wardrobe supervisor from a current Broadway show.
Visiting the Fashion Institute of Technology (FIT) Museum,
Backstage tour at The Lion King with dresser Kathryn Rohe,
Tour of the Metropolitan Museum of Art Fashion Institute,
Visit with Andrea Lauer, costume designer for American Idiot and Bring It On,
Tour of the garment district, textile shows, textile printers and secret gems,
And much more!
The trip includes three catered breakfasts, all tours, lunch during Andrea Lauer's session at the hotel, and Saturday night's dinner at Carmine's Italian restaurant. Free time will be provided for other meals and shows if desired.
Don't miss this rare opportunity to see so much of the backstage Broadway costume world with fellow costumers. Stay tuned for more info as the event approaches.