Conference & Stage Expo
Couldn't Get to Cincinnati? Get the Recordings!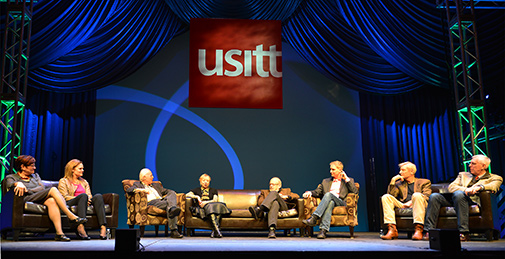 In response to many requests, USITT is offering recordings from the Cincinnati 2015 Conference & Stage Expo.
USITT has video recordings of several special events, including the opening keynote by Karamu House Artistic Director Terrence Spivey and the panel of Distinguished Achievement Award Winners in Conversation, the meeting of the brilliant minds honored for 2015.
Audio recordings with images from session presentations are available for 60+ sessions, grouped by Commission, and each group will include the special event videos. Each group is $45. The entire Conference is $175. The downloadable file can be used as a teaching resource, a refresher, or to catch up on sessions people were unable to attend in person in Cincinnati.
The recordings will be available later in April.
Here's a sample of what's included for each commission group:
All Packages will include:
Keynote Address & Annual Membership Meeting
A Celebration of Wisdom & Achievement (Fellow & YD&T Awards)
USITT 2015 Distinguished Achievement Award Winners in Conversation
Education Commission:
2015 Distinguished Achievement Award in Education – Wendall Harrington
How to Work Smart, Not Harder: Wireless Devices
Scenography – Is That Even a Real Word?
Training Our Future Assistants
Showcase of Online Education Resources
The Ex Factor (Tactics for Awkward Situations at Work)
Costume Design & Technology Commission:
USITT 2015 Distinguished Achievement Award in Costume Design – Jane Greenwood
The Costumes & Costumers of the Cincinnati Ballet
Green Clothing Outside Oz: Environmentally Conscious Costuming
Using Technology to Optimize Your Costume Shop
Breaking Borders: Designing Away from Home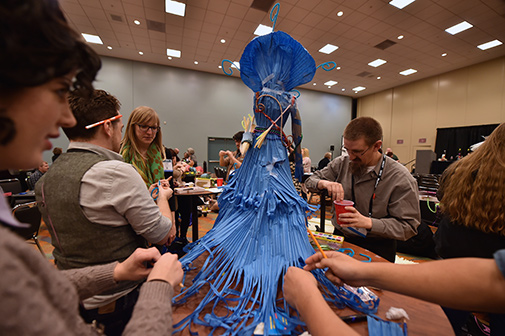 Management Commission:
USITT 2015 Distinguished Achievement Award in Management – Teresa Eyring
On the Road Again: Tours and the Riders that Go with Them
Fight Fair – Stage Combat Safety & Management
Loves, Labors, Lawsuits – Harassment Awareness & Legal Issues
It's Not All About the Donuts: Managing Internship Opportunities
Body Language: Reading Every Body
Tell It Like It Is – Accountability Conversations
Technical Production Commission:
USITT 2015 Distinguished Achievement Award in Technical Direction – Loren Schreiber
So You Want to Fly. Have You Thought About ….?
CAD Drafting Tips & Tricks
Fundamentals: Flat Production Techniques
Physics of Theatre: Dynamics of Performer Flying
Collaboration Technology
Strategies for Developing Problem-based Learning Environments
CNC What? Unusual CNC Application
Welding Safety
Structural Design for the Stage, Second Edition
Decrypting the New Performer Flying Standard
Scene Design & Technology Commission:
USITT 2015 Distinguished Achievement Award in Scene Design – Douglas W. Schmidt
Game Design and Theatre
Digital Content Creation for Projection Design
You Used What? Unconventional Materials & Styles in Scene Design
The British Are Leaving! Post-Independence Indian Scene Design
Alternative Avenue: Design Beyond the Theatre
Lighting Design & Technology Commission:
Why Can't I Use Green? Lighting & Color for Multi-Ethnic Casts
Light Board Programmer Tips & Tricks
LEDs Can't What? Compensating for LED Fixture Faults
Resume & Cover Letter Working Session
Media Servers Part 2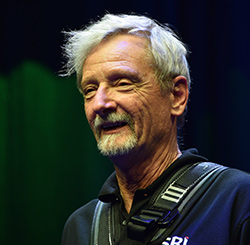 Engineering Commission:
Intellectual Property
Loads in Mechanical System Design
Stage Machinery Brake Design & Selection
Emergency Stop Systems: How Safe is Safe Enough?
Safety & Health Commission:
Safe Design Series: Costume Design Done Safely
Safety Inspections 101 – Basic Facility Inspections & Risk Assessments
Safety Inspections 202 – I Inspected, Now What?
I've Got My Halloween Fog Machine, They're All the Same, Right?
Air Quality in the Scenic Shop
PLASA Standards – Where are they? What are they? How do I use them?
How to Be an Advocate for Safety in Your Organization
Architecture Commission:
University of Cincinnati: Life of a Theatre Designer/Architecture Student
Unconventional Relationships for Finding Funding: Public, Not-for-Profit, Non-Profit
Immersive Production: Audience & Performance Blending
Getting to the Core: Footsteps to Becoming a Theatre Designer
Media-Tecture – How Projection is Animating Architecture
I'm Young, New, and Don't Want My Job to Hurt Me
How Theatre Pedagogy is Shaping the Future of Theatre Renovation
Changing Expectations: Theatrical Demands on Class & Conference Rooms
Re-Purposing Existing University Facilities for Performance – Case Studies
Modern Concert Halls: Accommodating Expanding Needs
Architecture sessions that have been approved for AIA/CES credit at the Conference may be eligible for self-reporting.