News From USITT's Executive Director
After the Annual Conference...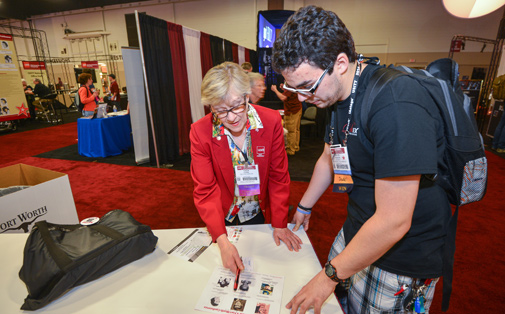 "Inspiration" and "innovation" were the key words around our recent conference.
As USITT continues to move forward, these words drive our offerings and operations. We have new educational programs, new partnerships, and renewed focus on research.
Members asked for a way to discuss innovation and have hands-on opportunities away from the conference. SPARK! will offer that September 7 to 9 in Winston-Salem, North Carolina. Engaging in conversation with designers, engineers, and "out of the box" thinkers while exploring the newest materials will help spark new ideas among the participants. By bringing people together to spark new ideas, we can inspire partnerships and creativity that impels industry and design.
The eSET program will continue the great initiative started by our partners at the ESTA Foundation. Bringing together industry and academia to establish a nationally recognized base knowledge for technicians will make our schools better and our stages safer. Through partnerships like these we can offer certificates that attest to an individual's learning allowing employers to know that basic skills, terms, and processes are known by the people they employ with an eSET certificate.
Finally, our academic members asked for an audition and interview weekend that fell at a different time of year than the traditional winter recruiting season. By partnering with the Southeastern Theatre Conference, we are able to offer LINK, an affordable interview weekend for perspective students in all areas of performance and design looking for MFA degrees. This partnership has been eagerly received since it was announced and is proving even more popular than we had imagined.
Each of these new activities builds upon existing ones to create an Institute that is vibrant and reaching out to our membership and our industry year-round. USITT is more than one week in our lives each year. It is inspiration and innovation that works to be a vital part of your professional life each day.