News & Notices
USITT to Offer eSET -- Essential Skills for the Entertainment Technician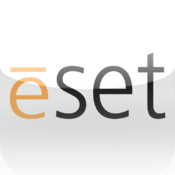 USITT has inherited the Essential Skills for the Entertainment Technician program begun by the former ESTA Foundation, and is already planning the next step: exams and certificates for entry-level technicians in the industry.
"USITT has transferred the intellectual property rights to eSET from the former ESTA Foundation – now PLASA – so we can continue the great work they started," said David Grindle, Executive Director.
Members and guests learned details of the transfer from USITT President Lea Asbell-Swanger at the Annual Meeting during the Fort Worth 2014 Conference & Stage Expo.
The eSET program will provide exams in at least 10 disciplines for technicians to show working knowledge of basic skills in those areas. Disciplines include sound, costume, special effects, lighting and electrics, multimedia/projection, properties/set dressing, rigging, safety, staging/scenic fabrication, and venue jobs.
USITT is forming an eSET Council to oversee working groups in the first four concentrations – rigging, lighting, safety, and costumes – in time to offer exams at the 2015 Annual Conference & Stage Expo in Cincinnati. Additional disciplines will roll out over the next three years. Bill Price, director of systems at Barbizon Lighting Company and former chair of the ESTA Foundation Board, will lead the new eSET Council. The five-member council will organize working groups of industry and academic professionals to define the essential skills needed in each discipline and develop exams.
eSET is not a formal certification like the Entertainment Technician Certification Program, which provides professional accreditation for theatrical riggers and electricians, Mr. Grindle said.
"eSET is for entry-level positions in several disciplines," he said. "It will allow employers to be able to say, 'This person has the essential skills to be called an entertainment technician.' It also gives our field an entry-level set of standards so that a theme park, a cruise line, a church, or other venue will know a person has the skills whether they have a degree or not."
eSET will use exam fees to develop photo essays and videos demonstrating proper methods of performing each skill, to be used for test preparation. Next year, different working groups tackle the same process in additional disciplines.
"Once you pass an exam in a discipline, your certificate is good for three years, during which you will have to accrue continuing education credits -- through working in professional theatre, going to a conference, or taking online classes – to renew," Mr. Grindle said. "Or, you can retake the test."
In creating the program, ESTA devised a 2,000-term glossary of "the language of live entertainment technology," with its own 99-cent iPhone and iPad app. The eSET app is available from iTunes.
"As ESTA became PLASA, it began putting more effort into its charitable work on Behind the Scenes, so it never launched eSET in full form," Mr. Grindle said. "But the board didn't want eSET to stagnate, so they were very excited to offer it to us. We are excited to accept it and continue the great work with many of the same people."
More info will be available at www.usitt.org.