News & Notices
Symposium to 'Spark' Innovation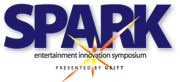 USITT and the University of North Carolina School of the Arts are teaming up to spark new ideas and innovations in arts technology with a three-day Spark symposium featuring British production designer Tupac Martir and Global Design Solutions co-founder Richard Cuthbert. The event will be held September 7 to 9  at UNCSA in Winston-Salem, North Carolina.
USITT President Lea Asbell-Swanger announced the new venture at the 2014 Conference & Stage Expo in Fort Worth.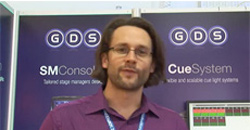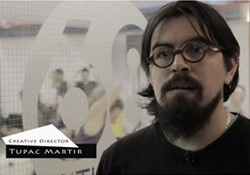 "This is part of USITT's renewed emphasis on research, and we are excited to launch the first Spark Symposium this fall," David Grindle, Executive Director, said. "We'll bring together artists and engineers to look at innovations and designs and brainstorm new ones to help our industry move forward. We will be taking advantage of UNCSA's labs and theatre spaces to get people's hands on new equipment to try new things."
Planners envision Spark bringing some 200 people to UNCSA. to participate in two types of sessions, he said.
Exploration Sessions will feature new products and products in development that people will be able to experiment with. Spark Sessions will allow participants to break into groups to discuss and brainstorm creative solutions to specific problems the industry is facing. Mr. Martir and Mr. Cuthbert, are on board to help lead the symposium, Mr. Grindle said.
Mr. Martir, of Satore Visual Design Studio in London, has been called "a light magician" whose clients include fashion designers Alexander McQueen, Stella McCartney, and Louis Vuitton, and rock stars Elton John, Sting, and Beyoncé. His ground-breaking performance projects include the multidisciplinary show Nierka  and a new British art festival, Looking Outside My Window, to debut in May.
Mr.Cuthbert is engineering director and co-founder of GDS, the award-winning United Kingdom manufacturer of a wide range of technology-based products including the ARC wireless and wired LED auditorium house lighting system; LiteWare, the original wireless battery uploader, and BlueDome, the original and leading backstage LED working light system. GDS credits include the lighting cue system for Spider Man Turn Off the Dark, a new LED lamp system for the Bastille Opera House in Paris, and a new house light system for the UK's 1766 Bristol Old Vic Theatre.
Other Spark speakers and participants will be announced as added. Affordable hotel housing for Spark has been contracted at the Historic Brookstown Inn in Winston-Salem, for the Sunday, Monday, and Tuesday after Labor Day. Visit www.usitt.org in May for registration details and other information.