News From
Contributing Members
Meyer Sound: Sound System Products Debut in Frankfurt
LYON, the latest addition to the Meyer Sound LEO Family of linear sound reinforcement systems, led the company's lineup at Prolight & Sound 2014 March 12 to 15 in Frankfurt, Germany.
Bringing the linear reproduction of the LEO system into a more flexible and compact package, LYON is designed for applications where LEO's extreme long throw is not required. They include arena and large auditorium installations, as well as tours and festivals. Meyer Sound LEO was nominated for a Pipa Prolight & Sound International Press Award in the Concert Sound category. Magazines from around the world voted for the winners.
Also making its Prolight & Sound debut was the MJF-210, the lightest self-powered stage monitor in the Meyer Sound product line.
ETC: Adds New Desk to Cobalt Family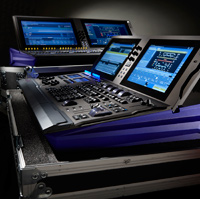 The short commands and on-the-fly lighting controls of ETC's Cobalt family are now packaged to take on tour. The new Cobalt 10 lighting desk features the same capacity and functions of the larger Cobalt 20 desk, but is compact enough to take on the road or fit into control rooms with limited space.
Cobalt 10 officially made its debut at the Prolight & Sound tradeshow in Frankfurt, Germany, March 12 to 15. More information on the Cobalt 10 desk and all of ETC's products is available at www.etcconnect.com.
Creative Stage Lighting: Adds To Sales Staff
Creative Stage Lighting announced a number of staff additions into its sales department.
Paul Rabinovitz has joined the company as director of sales. He has been in the entertainment lighting industry since 1980 and comes to Creative Stage Lighting with many years of experience from such companies as Strong Entertainment Lighting, Xenotech, and Teatronics. Mr. Rabinovitz is an active PLASA member. He will be responsible for developing sales tactics, procedures, market focus, and other administrative sales roles.
Larry Weinles joins CSL as central regional sales manager. His industry background includes extensive touring experience, lighting and sound design, and production management.
Mike Gillis joins CSL as Canadian regional sales manager. He is an industry veteran with sales positions at TMB and ACT Lighting.
Stage Technologies: Supplies Stage System to Everyman Theatre
Stage Technologies has supplied a stage engineering system for the newly reopened Everyman Theatre in Liverpool, United Kingdom. The system is based on a specification designed by Charcoal Blue consultants and the Everyman Trust that focuses on flexibility and future expansion.
This combined both automated and non-powered engineering applications spread throughout the fly tower, thrust grids, and at stage level with a completely reconfigurable and removable staging and seating rostra.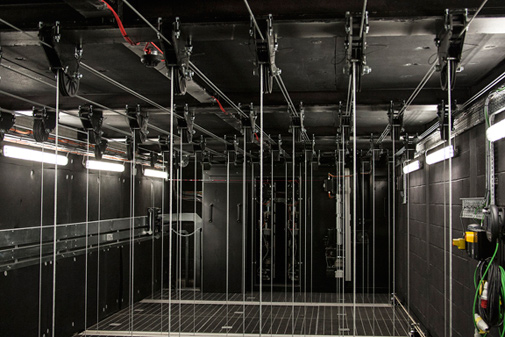 Philips: March Event Highlights Major Expansion of LED Portfolio
With the launch of Mid-Power March, Philips Lumileds made another significant foray into the mid-power LED market, further complementing its industry leading role in high-power LED emitters and arrays.
The program introduces multiple, new mid-power LED products as well as significant upgrades to existing products. They were accompanied by the introduction of a new color binning structure that will enable tight color control.
PRG: Chooses Prolyte for Trusses, Introduces Best Boy Wash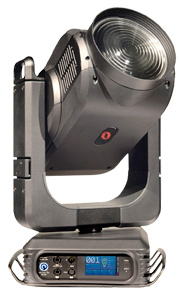 The world's leading supplier of entertainment and event technology, PRG (Production Resource Group), has selected Prolyte for its European trussing inventory. The company also introduced the Best Boy Wash luminaire at  Prolight & Sound 2014 in March 12 to 15 in Frankfurt, Germany
PRG provides integrated services and equipment, including audio, video, lighting, rigging, staging, and scenery and automation systems, and chose Prolyte to supply a structured platform of complementary truss products. For more information, visit www.prolyte.com.
The PRG Best Boy Wash luminaire is a feature-rich wash light that fills a critical gap in the market while setting a new standard for its class. For more information about the Best Boy Wash luminaire, other PRG products and PRG services, contact Chris Conti at cconti@prg.com or visit www.prg.com.