News & Notices
14 U.S. Artists Included in WSD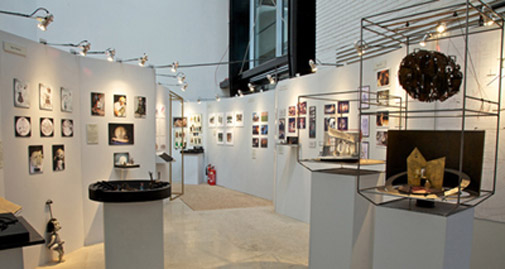 Among the 100 international designers selected for September's World Stage Design (WSD) exhibition in Cardiff, Wales are 14 American artists, many from the USITT ranks.
The U.S. exhibitors include Costume Designer Alexandra Bonds, who wrote the book on Beijing Costume Design; Scenic Designer Anita Tripathi Easterling, who recently won a USITT Fellowship to study set design in India; and Erik T. Lawson, recipient of the 2013 USITT Robert E. Cohen Sound Achievement Award.
Other American exhibitors including many active USITT members, are: Ariane Lourie Harrison, Brad Steinmetz, Bryan B. Duncan, Curtis Craig, Fereshteh Rostampour, Kenton Yeager, Laura Crow, Madeleine Sobota, Regina Garcia, Rick Malone, and William Liotta.
WSD is a 10-day celebration of world performance design held every four years in a different location. The first WSD was conceived and sponsored by USITT in Toronto in 2005.
Unlike the other world scenography exhibition, the Prague Quadrennial of Performance Design, WSD exhibits work submitted by individual designers around the world, rather than by national teams.
More than 600 designers submitted work in set, costume, lighting, and sound design for theatre, opera, and dance, said Sean Crowley of the Royal Welsh College of Music & Drama, where WSD will be held.
For more information, visit www.wsd2013.com.
WSD 2013 also will host the 2013 World Congress of OISTAT, the International Organization of Scenographers, Theatre Architects & Technicians, which will elect a new slate of officers. For info on OISTAT, visit www.oistat.org.