News From
Contributing Members
Meyer Sound: Sound System Chosen for Tony Award-winning Kinky Boots
The Broadway musical Kinky Boots was a runaway favorite at this year's Tony Awards, winning six Tonys including Best Musical and Best Sound Design by sound designer John Shivers. To present Cyndi Lauper's Tony-winning pop score, Shivers devised a discreet yet powerful reinforcement system built around Meyer Sound Laboratories' MINA and M'elodie line array loudspeakers.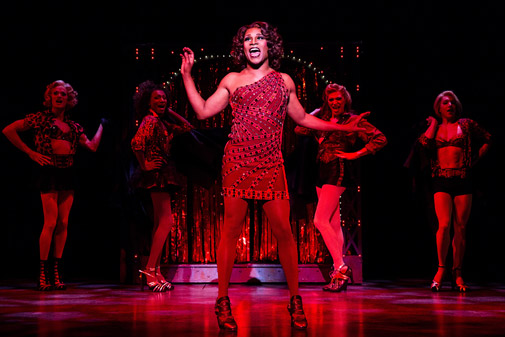 ETC: Introduces Source Four LED CYC
When ETC began developing a lighting product for cycloramas, the company didn't want to put just any cyc light on the market. It had to meet several requirements to be deserving of the ETC brand; the light would be bright, easy to use, provide seamless coverage, and comply with the high standards ETC sets for its products. The result is the Source Four LED CYC, an adapter that affixes to any Source Four LED luminaire and transfors it into a powerful tool to illuminate cycloramas.
More information about the Source Four LED CYC is available from www.etcconnect.com.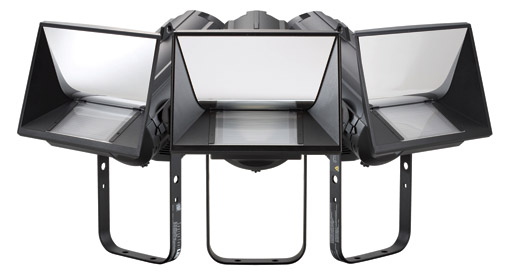 Creative Stage Lighting: Named Major Hog Controls Reseller
Creative Stage Lighting has entered into an agreement with High End Systems to be the Major Hog Controls Reseller in the United States. The entire range of Hog4 consoles is now available to Creative Stage Lighting dealers and rental clients from its North Creek, New York location.
The Hog4 lineup launched at LDI 2012.
Rose Brand: Blog Features 'End of the World' Scenic Effect
The newest feature article in the Rose Brand Know-How Blog showcases designer Ivy Flores"s "A Scenic View of the End of the World" at the California Institute of Arts-Black and White Studio. The installation consisted of panoramic projections on hanging strips of cotton scrim, arranged in a cave-like structure that visitors were able to walk through and touch.
Visit blog.rosebrand.com to read more about this and other projects, or visit the portfolio at bit.ly/portfolio-rb for further inspiration.
Stage Technologies: Automates Charlie and the Chocolate Factory in London
Stage Technologies has supplied a massive 75-axis automation system for the world premier West End smash Charlie and the Chocolate Factory at London's Theatre Royal Drury Lane.
The company supplied the full automation package, consisting of counterweight assist winches, floor tracks, trucks, sliders, and supplementary motors, while sister company Delstar Engineering supplied the stage engineering and hydraulics.
PRG: Introduces UB Bullet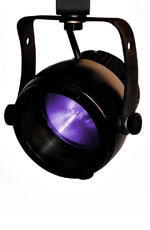 Retail, Hospitality & Architectural (RH+A) group, a division of Production Resource Group, L.L.C. (PRG), introduces the UV Bullet, an ultraviolet luminaire for blacklight effects. The UV Bullet addresses the needs of lighting designers and specifiers who want small, focusable UV spotlights for blacklight highlighting.
For more information about PRG RH+A's UV Bullet fixture, click here.
PLASA: Exhibitor List Grows
PLASA London 2013 which runs from October 6 to 9, will feature more than 30 companies that did not exhibit in 2012, including Pioneer, Samsung, and Sony. Many existing exhibitors have taken bigger stand space than last year.
Other new exhibitors include Creative Technology, Aspen Media, PRG, Pyrojunkies, and Sound Network. Companies including Shure, Martin Audio, Roland, SSE Audio and Harman have increased their stand space. PLASA London features over 250 exhibitors, and to date over 85 percent of stand space has been sold.
For up-to-the-minute news visit www.plasashow.com, or follow the show on Twitter at @plasashow or on Facebook at www.facebook.com/PlasaShow.