Commissions
Adventures in Proposing Sessions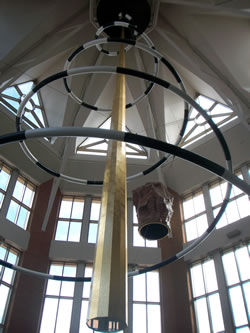 This past March, I got my first experience as Vice-Commissioner of Programming for the Costume Commission. It was exciting to see how it all works and watching it all come together. I'd been a part of all of it before, just not in this position. While much of it went very smoothly, it was surprising to find out how many people didn't know how to propose a session.
Timing is everything. For instance, the deadline for proposing a poster was November 15 for the Long Beach conference. However, during the Charlotte 2010 Conference & Stage Expo, the proposals for the sessions and PDW for the conference in Long Beach were voted on. Why so early? Voting at the conference gives members a chance to vote. While it's not everyone, it is a lot of people. After the Conference, we had approximately a month to verify the members still wanted to present and double check all the information on their proposal forms. These proposals then go up the chain and through the USITT office. It is all settled by the end of May so everyone involved can make the next conference go as smoothly as the last.
Anyone interested in proposing a session should start thinking about 2013. As soon as the form is available on the USITT web site, it can be filled out and sent to me at Melissa.merz@ttu.edu any time. Or contact me for help with information needed to fill out the form.