Conference & Stage Expo
Theatre and Art on View in Southern California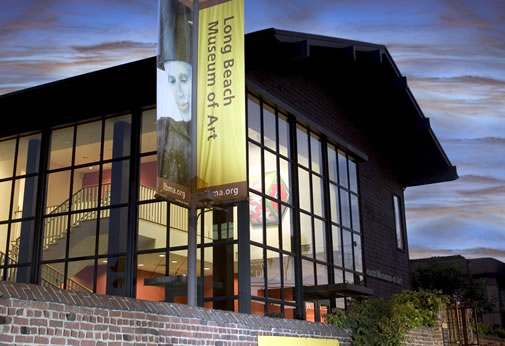 When planning to attend USITT's 2012 Conference & Stage Expo in Long Beach, California, consider what productions will be featured at local theatres and what art exhibits will be on view at nearby art museums.  While there is a seemingly endless list of theatre and art events in southern California during the conference week, here are a few suggestions about what might be worthwhile.
About 25 miles north of Long Beach, at The Music Center in downtown Los Angeles, the Center Theatre Group will produce two very different shows.  The Mark Taper Forum, Los Angeles' Tony Award-winning regional theatre, will offering its interpretation of Beckett's Waiting for Godot, March 14 to April 22.  For something considerably different, direct from Broadway, there is Green Day's American Idiot, performing right next door at the Ahmanson Theatre, March 13 to April 22.  This show is described as "a highly theatrical and thoroughly satisfying rock opera that burns up the stage."  Also at The Music Center, in the Walt Disney Concert Hall, pianist Andre Watts will be performing with the Los Angeles Philharmonic on March 30 to April 1.
South Coast Repertory in Costa Mesa, is Orange County's own Tony Award-winning regional theatre.  SCR, which is 21 miles south of Long Beach, will feature plays by two contemporary playwrights. The Prince of Atlantis by Steven Drukman, running March 30 to April 29, is set in Boston and is "all about family, loyalty, and love."  Sight Unseen by Donald Margulies, running March 11 to April 1, is about a trend-setting artist who, while visiting England for an exhibit, seeks out his first love and early source of inspiration hoping to rediscover what made him an artist in the first place. 
The city of Long Beach features two distinctive art museums.  The Long Beach Museum of Art is reasonably close to the Long Beach Convention Center, only a mile-and-a-half walk south along Ocean Drive.  The LBMA has no special exhibits on view during the conference week, but the museum's "prized permanent collection includes approximately 3,000 paintings, drawings, sculptures, works on paper, and decorative arts objects."
The Museum of Latin American Art in Long Beach, only a mile northeast from the convention center, will feature two exhibits.  Project Room: Marco Maggi is an exhibition that "will consist of various sculptural installations reflecting his interest in mapping, anthropology and language.  Maggi is best known for his use of everyday and industrial materials such as Plexiglas, acrylic, aluminum foil, paper, and cardboard on which he inscribes a vocabulary that evokes Pre-Columbian cultures and early twentieth-century Russian Constructivism."
The other exhibit at MOLAA will be Esteban Lisa: Playing with Lines and Colors, a retrospective exhibit of the Argentinean/Spanish painter (1895-1983), marking "the first time the extraordinary abstract works of the artist have been shown in a museum in the United States."
For those interested in more traditional art or California's artistic past, the Laguna Art Museum in beautiful Laguna Beach (a 30-mile drive south from the convention center), will feature California Artists: Late 19th and Early 20th Century.  The exhibit, on view now through April 29, includes idyllic scenes from noted California realist and impressionist painters such as Franz Bischoff, Edgar Payne, and William Wendt, many of whom inhabited the art colonies on the central and southern coasts of California such as Carmel, Santa Barbara, Laguna Beach, and San Diego.  The museum might just as well have entitled this exhibit "Paradise Found!"