Conference & Stage Expo
Slate Electrical Workshop in Long Beach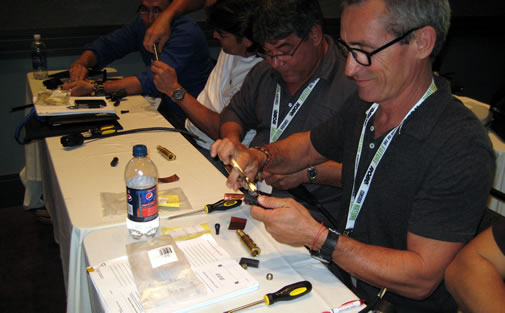 USITT is making it easy to learn more with an electrical workshop 6 to 9:30 p.m. Monday March 26 and 8 a.m. to 6 p.m. Tuesday, March 27 at the Long Beach 2012 Conference & Stage Expo.
This one and a half day basic/intermediate level electrical workshop covers many items in the ETCP Electrician Candidate Handbook outline. It will explain the basics of entertainment electrical systems including an overview of the National Electrical Code and NFPA 70E: Standard for Electrical Safety Requirements for Employee Workplaces. An ETCP Electricians Practice Exam is included. This workshop may be used for ETCP renewal credits.
The workshop is $280 for members and $355 for non-members.