News From
Contributing Members
SeaChanger: Debutes New Luminaires at LDI
SeaChanger is expanding its product line with three new luminaires all using a highly efficient 575W HMI lamp. The new 24,000 lumen SeaChanger HMI was on display at LDI 2011 in Orlando, Florida October 28 to 30. The SeaChanger HMI fixtures join the current SeaChanger range that employs tungsten and plasma light sources. Also debuting at LDI is SeaChanger's new, faster color transition technology. This feature will be incorporated in all SeaChanger products, allowing color changes in only 0.5 seconds. Now designers can flash through color changes with unprecedented speed.
Stage Technologies: Signs Up as First Platinum Sponsor
Bill Sapsis, director of the North American Theatre Engineering and Architecture Conference (NATEAC), announced the first Platinum Sponsor for NATEAC 2012, Stage Technologies, has stepped forward to reprise the role it played as a Platinum sponsor at the inaugural NATEAC in 2008.
In 2008, NATEAC attracted over 250 industry professionals, venue owners, and end users from nine countries For more information visit  nateac.org.
Meyer Sound Laboratories: Sound Systems Installed in Finland, LSU
The Espoo Cultural Centre (Espoon kulttuurikeskus) is the premier venue for performing arts and cultural life in Espoo, Finland's second largest city. Earlier this year, Meyer Sound Laboratories dealer Studiotec installed a new M'elodie line array system in the cultural centre's 800-seat Tapiola Hall (Tapiolasali). Meyer Sound's Constellation acoustic system was installed in the Union Theater at Louisiana State University in Baton Rouge.
System versatility is key at the Tapiola Hall, which hosts musicians from around the world for dance, opera, and conferences, as well as crossover performances with classical orchestras and electric bands. Local children with their Finnish kantele are also among the stars at the venue.
LSU's Constellation system is among the first to employ Meyer Sound's D-Mitri digital audio platform as the hardware host. The system comprises one DCP core processor, three DVRAS processors (for running Constellation's patented VRAS™ algorithms), and four DAIO-816 input/output frames.
Rose Brand: Choose Judges, Announce Newest Fabric, Offer Truss Products, Discuss LitePads
Rose Brand announced the panel of judges who will choose the recipient of the Rose Brand Scholarship. The applications will first be reviewed and judged by Rose Brand, in order to select 10 finalists. The winning candidate will then be selected from among the finalists by a panel of high profile experts in the industry, which include Scenic Designer and Tony Award Nominee Anna Louizos; the CEO of Hudson Scenic Neil Mazella; Scenic Designer and Tony Award Nominee Beowulf Boritt; and Production Designer and Emmy Award Winner Joe Stewart.  The winner of the scholarship will be announced this year at the USITT 2012 Conference & Stage Expo in Long Beach.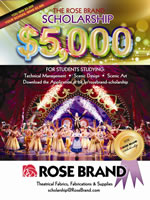 The $5,000 Rose Brand Scholarship is awarded to a student with $2,500 of credit with the company given to the student's school to help enhance the theatre program. The scholarship is intended for students who wish to pursue a career in scenic design, theater technical direction, or scenic art. Applications are available on Rose Brand's Facebook page.
Rose Brand's newest fabric, Royale, is a 32 ounce, 54-inch wide, inherently flame retardant, matte velour.  Royale is the perfect choice for high-end installations and historical replacements due to its opaque and sound-absorbing characteristics.  Its available in custom colors or any of cotton velour colors. Call a Rose Brand sales representative or visit bit.ly/royale-velour for more information.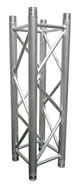 Total Structures has added Rose Brand Theatrical as its first stocking distributor for the full line of Totalite truss products. With a large stock of the most common components including base plates, corner sections, and connector, Rose Brand's sales team will be able to help customers with their equipment needs and provide equipment with shorter transit times than before.
Rose Brand has added Rosco LitePads and accessories to its line of products for sale.   LitePads are super slim profile LED light sources that deliver soft, even illumination.  LitePads are available in both custom and standard sizes as well as varying light intensities. Learn more at bit.ly/litepad-blog .
Daktronics: Introduces New Products at LDI
Daktronics demonstrated its new Pro Series contol options, including the heavily-requested,new maintenance pendant, the economical, feature-rich E Series controller, and the handy Banner at LDI in Orlando.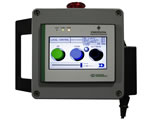 Daktronics' Banner hoist also was on display at the LDI exhibit hall. Targeted for lightweight 150-pound capacity hoisting needs, the uses are unlimited to move signage, advertising, banners, or other applications. Operated with a hand-held wireless remote control, the hoist's secondary brake makes it suitable for use above the owner's customer occupied spaces.    
ETC: Introduces New LED Luminaire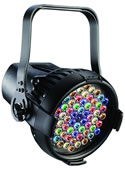 ETC introduced the Selador Desire Studio HD—one of its three, new white-light luminaires designed expressly for studio and stage use at LDI. The breakthrough Studio HD uses a combination of warm white, cool white, and color LEDs to provide multiple color temperatures, from 2700 degrees to about 6500 degrees Kelvin for maximum design-palette flexibility.
ETC's Desire D60 LED-fixture series also made its American debut at LDI. The D60 gives the lighting professional an even brighter 60-LED version of the Studio white-light LED arrays.
For more information on ETC's new Desire Studio HD and other Selador luminaires, visit www.etcconnect.com.
J. R. Clancy, Inc.: Showcase Hoist Advances at LDI
J.R. Clancy showcased its most recent advance in theatrical rigging at t LDI 2011. The new PowerLine line shaft hoist features a lighter backbone than the standard line shaft, making it easier to install with no reduction in strength or durability. The new hoist brings users an expanded choice of brake options and drums  to meet virtually any standard application. The PowerLine series includes Clancy's heavy-duty transmissions and universal joints for longevity and safety.

Visitors to the Clancy's booth were able to view a detailed feature video on the award-winning programmable chandelier at the Winspear Opera House in Dallas, Texas, and the comprehensive "Complete Rigging Solutions" program.
For more information on Clancy products, contact Eric McAfee at ericmcafee@jrclancy.com or (800) 836-1885, or visit www.jrclancy.com. 
Philips Vari-Lite: Continues Philips Realignment with Key Appointment to Central US Sales Territory
Respected lighting industry professional Charlie Hulme was appointed Central United States sales manager at Philips Vari-Lite recently.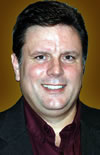 Mr. Hulme replaces Leonard Miller, who recently became national sales manager for Philips Strand Lighting as part of the Philips reorganization in North America. Based in the Dallas, Texas headquarters, Mr.  Hulme's territory will include Arkansas, Colorado, Idaho, Illinois, Indiana, Iowa, Kansas, Michigan, Minnesota, Missouri, Montana, Nebraska, New Mexico, North Dakota, Oklahoma, South Dakota, Texas, Utah, Wisconsin, and Wyoming.
A 25-year veteran of the entertainment industry, Mr. Hulme has experience in concert lighting, automated lighting manufacturing, networked lighting control systems, professional sound reinforcement, and AV systems integration. He is a member of the Illuminating Engineering Society of North America, is an ANSI accredited Certified Technology Specialist (CTS), and has earned LC certification from the National Council on Qualifications for the Lighting Professions.
For a complete listing of all the sales and marketing contacts for Philips Vari-Lite, visit www.vari-lite.com.
PRG: Best Boy Debuts at LDI
PRG's Best Boy 4000 Spot Luminaire, a new automated fixture, made its debut at LDI in October. The Best Boy is a 20,000+ lumen, 700-watt fixture that offers an all inclusive feature set promising no compromises in performance.
Creative Stage Lighting: Becomes Exclusive North American Distributor
Creative Stage Lighting has entered into an exclusive agreement with Kinesys, a manufacturer of prominent and innovative motion control products. Creative Stage Lighting will serve as Kinesys's exclusive distributor in North America.
Kinesys exhibited with Creative Stage Lighting at LDI 2011.