The Last Word:
Touring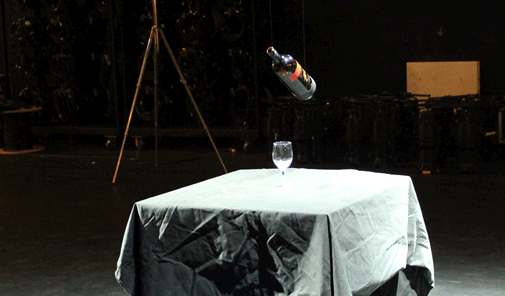 USITT Upstate Section membership gathered this past spring to tour a cutting-edge facility, experience performer flight, and train on advanced technologies.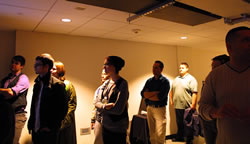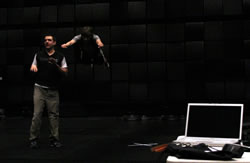 The event was held at the Curtis R. Priem Experimental Media and Performing Arts Center (EMPAC) in Troy, New York and was hosted by William Fritz, master carpenter and rigger. He, Master Electrician Angel Eads, and Associate Director of Stage Technology Geoff Mielke gave guided tours of the facility.
When EMPAC opened its doors in 2008, it was hailed by the New York Times as a "technological pleasure dome for the mind and senses… dedicated to the marriage of art and science as it has never been done before." The center, founded by Rensselaer Polytechnic Institute, offers artists, scholars, researchers, engineers, designers, and audiences opportunities for creative exploration that are available nowhere else under a single roof. In the course of the day, break-out groups studied automated rigging systems, moving light cuing techniques on the ETC Eos console, and methods of performer flight with RPI student Miguel Hummel as the flyer. The section would like to thank BMI Supply NY and ETC for their support in providing technology for the event.