News & Notices
Officer Profile: Marketa Fantova
Making Opportunities Throughout the World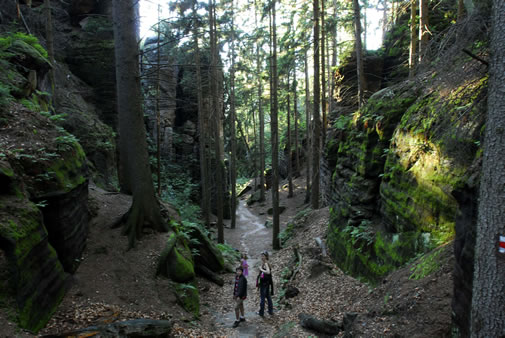 USITT's new Vice-President for International Activities, Marketa Fantova, spent her first days in office, appropriately, outside the United States.
Marketa spent much of June in her native Czech Republic participating in the wide range of activities which filled that city for the Prague Quadrennial of Performance Design & Space (complete reports in the September issue) and its related activities. After most of that wrapped up, she remained in Europe to visit family and help take Street Stories, a part of Scenofest, on to Germany.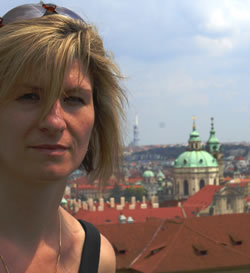 Applying to have her work included in USITT's PQ 2007 exhibit was what first piqued her curiosity about becoming more involved in the Institute's international activities. Since then, she has learned more about the broad spectrum of work in which USITT members participate – and helped her decision to run for the VP position.
"Getting into that exhibit, and then seeing how much was going on at PQ and other international venues, I did not really know all that volunteers were doing…lots of wonderful things," she said.
She feels that she has very big shoes to fill, since she is following Alexandra Bonds, who was USITT's first VP-International Activities. Marketa was especially eager to volunteer and show she is willing to give of her time to move ideas forward.
"I come from a strong arts background; theatre is art and we all work together to create art," she said. "I'm a big promoter of art and thinking about art. I would never have dreamed that I would end up in a somewhat administrative part of the team, as my dream was to design, design, design. Now I've seen that, really, fulfillment can come not from designing but from making opportunities."
Creating opportunities and connections is what she sees as a big part of her future as a USITT VP. She wants to be sure to delegate whenever possible to help get both individuals and organizations more involved. She also wants to create and promote collaborations, including international organizations such as OISTAT and international corporations. Another goal is to be more inclusive of corporate members, such as Cirque du Soleil, in enhancing international connections.
Marketa says she travels a great deal and includes her two children whenever possible. Home base is the State University of New York at Alfred, which she describes as "one block of New York City, but 60 miles from an airport." She has "amazing students and great colleagues at one of the biggest art schools around" where she finds herself working a lot for dance and performance art.
She knows that her new roles with USITT will provide great opportunities, and she looks forward with expanding those even further for the organization and its growing international affiliates.