News & Notices
Milwaukee to Welcome USITT in 2013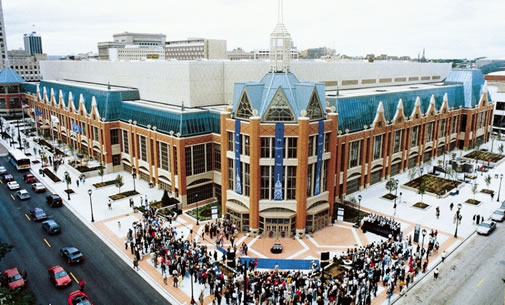 Milwaukee, Wisconsin, home to great cheese and great entertainment, will be the site for the 2013 USITT Annual Conference & Stage Expo. Dates will be March 20 to 23 for the Annual Conference and March 21 to 23 for Stage Expo.
Most sessions and Stage Expo will be in the Frontier Airlines Center, which offers great spaces and multiple meeting rooms.
In a change from past practice, members of the USITT Conference Committee will meet in Milwaukee at the beginning of August. At that planning session, they will help finalize programming for the 2012 event in Long Beach but will be exploring the 2013 site. The time in Wisconsin will allow committee members to become familiar with some of what is available and start thinking of ways that USITT can utilize special features of the area.
President Joe Aldridge noted that Milwaukee offers great possibilities, including interaction with several strong USITT supporters, including ETC and Mainstage Theatrical.
Hotels in Milwaukee are extremely convenient because USITT will use both the Hilton Milwaukee City Center and Hyatt Regency Milwaukee which are connected directly to the Frontier Airline's Center. A block of rooms also has been secured at the nearby Doubletree Milwaukee City Center.
Another positive feature of downtown Milwaukee is the more than 120 restaurants within walking distance of the hotels and conference center.
Local USITT members who are interested in volunteering to participate in the Conference planning process should e-mail dww2@psu.edu.