News From:
Sustaining Members
Florida State University: Upgrades Membership Level
Florida State University has upgraded its level of support to that of a Sustaining member. Cameron Jackson, executive director of the School of Theatre, is the contact for the organization which offers MFA in scenery, lighting, costume design, technical production, theatre management, directing, and acting, as well as the BA, BFA, MS, MA, and PhD.
For more, visit theatre.fsu.edu/
Serapid: Announces New Marketing Manager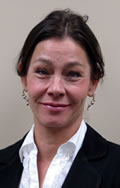 Serapid Group appointed Bonnie Taube marketing manager for North America and Europe. Ms. Taube will be responsible for creating marketing strategy to grow and expand the Serapid business worldwide.
Prior to joining Serapid, Ms. Taube worked in publishing as the founder and president of a commercial real estate magazine. After selling her publication to 21st Century Newspapers, she worked as an advertising executive for The Oakland Press. Ms. Taube was a captain in the U.S. Army stationed in Germany, and has an English degree from Syracuse University.
As the new marketing manager, Ms. Taube brings over 15 years of advertising and marketing experience to Serapid.
For more information, visit Serapid, e-mail info-us@serapid.com, or call 800-663-4514 (toll-free) or 586-274-0774 (direct).

RC4 Wireless/Soundsculpture Inc.: Introduces New Software, Batteries
RC4 Wireless/Soundsculpture Inc. recently released RC4MagicPC 2.0. Several new features to make it more useful include access to one particular remote dimmer when several are up and running at the same time; ability for a 20-character descriptive name; and real time monitoring of dimmer battery voltage. Update the firmware in RC4Magic Series 2 devices for full use of MagicPC 2.0.
For small props -- applications that don't need more than 2A/h of capacity -- check out the new RC4Magic NiMH Professional Rechargeable Batteries.
Visit www.theatrewireless.com for more information.
Nemetschek Vectorworks: Wins Student Design Competition
Nemetschek Vectorworks congratulates Colin Chauche, winner of the iSquint Student Design Competition. Mr. Chauche is a senior at State University of New York Fredonia where he will graduate with a BFA in theatrical production and design with a concentration in lighting design. As winner of the competition, he will receive a professional license of the 2011 version of Vectorworks Spotlight with Renderworks software, as well as a personal license of Lightwright 5 and a single license of Field Template SoftSymbols V3. He has been a student member of USITT since 2008.
His winning design was from The Sound of Music by Rodgers and Hammerstein production at SUNY Fredonia.
The designs were evaluated by a panel of judges that included Kevin Linzey of Nemetschek Vectorworks, as well as industry experts Justin Lang from competition sponsor iSquint.net, John McKernon from Lightwright Lighting Design, Steve Shelley from Field Template, and Gregg Hillmar, author of Light Plot Deconstructed.
Mr. Chauche will be the lighting design intern next year at the Playhouse on the Square in Memphis, Tenn.
Stagecraft Institute of Las Vegas: Students Meet Design Challenges
The Stagecraft Institute of Las Vegas (SILV) class of 2011 was confronted with the challenge of creating user friendly, three dimensional images in the latest edition of AutoCAD. Don Childs led a group of 19 students of varying levels of expertise through the complexities of computer aided drafting. The class covered a massive amount of information from drawing a line all the way to designing layouts of an entire theatre.
Midway through the week, the students were given the opportunity to see Jubilee, one of the longest running shows in Las Vegas. The next morning, the magic of Jubilee was demystified by Louis Bradfield, the show's original master electrician.The students also had the opportunity to talk to Debra Solt, director of work force and economic development at Vegas PBS, at Grill Chat.
TMB: House of Worship Program Flourishes in North Carolina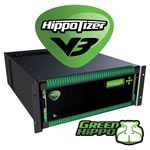 Elevation Church's Blakeney Campus, in Charlotte, North Carolina, recently completed a new video system with two Hippotizer HD media servers. TMB House of Worship Program Partner Audio Ethics, of Charlotte, designed and performed the installation.
TMB is exclusive distributor for Hippotizer in The Americas. For information about Hippotizer, visit www.tmb.com/products/hippotizer. For more information about TMB's HOW Partner Program, visit www.tmb.com/products/hippotizer/how. Learn more about other innovative products from TMB at www.tmb.com.