News From Joe Aldridge, USITT President
Commitment Makes Institute Run Smoothly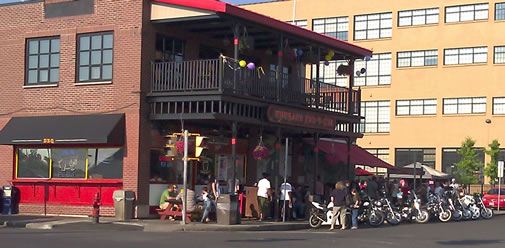 On June 3, we held another web-based Board meeting. I was in Syracuse to conduct the meeting with the staff in attendance (mostly from their respective offices since we were previewing a new software service for the meetings). As we continue using this format for Board meetings, I can see the advantages. More people can participate from the comfort of their own computers, and we aren't out the expense of having everyone travel to attend a meeting. I will never be in favor of holding all of our meetings via the internet. I believe that we still need to be able to sit in a room and speak with one another, face to face.
Member attendance continues to be good. We have had, on average, 31 members attending the last three web-based meetings. We have even had one member call in from the UK to participate.
Executive Director David Grindle approached me with a new organizational chart for the office, complete with new titles for all of the staff, which more closely reflect the duties that each staff member carries. I whole-heartedly agreed and that re-organization has been completed. Carol Carrigan is now the Director of Finance and Human Resources. Barbara Lucas is now the Director of Communication. Monica Merritt is now the Director of Member Services. Jim Lucas is the Marketing Sales & Service Associate. Tracy Davis is our Accounting Manager. Shannan Hoerger is our Member Services Associate.
These six individuals, plus David, are the glue that holds this organization together. Among the seven, there are 46 years of service to the Institute. Carol, Monica and Barbara each have been with us for 13 years. Tracy has been with us for more than three years, Shannan for more than two years, and Jim for more than a year. David just recently celebrated his one year anniversary as Executive Director.
Any time you call the office, you will receive the benefit of the dedication of these seven employees. I know that they make my volunteer role much, much easier, as they have for many who have served before me.
I encourage you to stop by the office should you find yourself in Syracuse. These folks know the best restaurants in town. The diversity in menus is pretty amazing. Of course, if you ask any of them to name my favorite dining establishment in Syracuse, to a person, they will tell you that I regularly hang out at the Dinosaur Barbeque. Great food, so good that I try and eat there once a day while I am in Syracuse.
Here's hoping that your summer is quiet and relaxing and a bit cooler than mine will be here in Las Vegas. This first year has gone by really quickly, and I have so much more to learn. Thanks for your support!
Feel free to contact me if you have a desire to become a volunteer with the Institute.