Thoughts from David Grindle
USITT Executive Director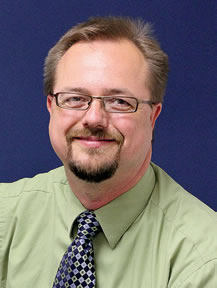 I was incredibly tempted not to write about the Conference this month. I realize that not everyone can come, and when I was in my last position, I was that person some years. But in my current job, I can't not think about the Conference.
This Conference has been four years in the making. Four years of planning, ideas, changes, and new opportunities. Four years of "what if" and some "what now?" Changes in the industry necessitate changes in the content. Changes in schedules necessitate changes in speakers or opportunities for new speakers.
New things are being tried. An outdoor stage gives us the ability to address topics about outdoors whilst being outdoors. We can talk about mobile stages while working with one rather than looking at images on a screen! That's great. We had wonderful ideas of sessions, but the convention center is technically on cruise port property, which means Department of Homeland Security, Coast Guard, Sheriff, and others all have to sign off on certain things. So, we revised those ideas.
The buses running from hotels to the convention center all need to be scheduled and have their times adjusted. Local contractors make that easier, but they also point out that the drawbridge between the beachside hotels and the convention center can add some time. (If you are in one of these properties, you'll get a note about this at check in).
New technology is exciting, but it is new. Digital poster sessions allow posters to be seen in a public space all four days of the Conference on four screens. That means more than six months of planning and working with the commissions as we pilot this project. Thanks to all of them for the adventure, and please stop by and check out the posters outside the Grand Ballroom.
Cruise ship tours are great. We can really only do that in Fort Lauderdale because, as I said, the convention center is at the port. Each day you will see these floating cities right outside our doors. It is one of those moments that I am jealous that my own schedule doesn't allow for the opportunity. But I hope you will take the opportunity. You can even see the Harmony of the Seas, one of the largest cruise ships in the world, with two full theatres, an ice rink, and more entertainment facilities than some towns.
All of these things are exciting opportunities along with the Expo, networking, and sessions. The Annual Conference & Stage Expo is the cornerstone event of USITT. If you can't make it, we'll miss you. But on March 21, 2019, we hope to see you in Louisville!