News & Notices
In Memoriam: Kenneth E. Vannice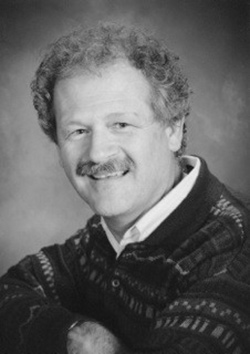 Kenneth E. Vannice, 74, died on Jan. 15, 2018, in Portland, Oregon, of cancer complications.
He was born on Jan. 2, 1944, in Bozeman, Montana, to Daniel Bratschi Vannice and Catherine Asimos Vannice where he grew up. After graduating from Bozeman schools and Montana State University, he moved to Los Angeles, California, to work as an electrical engineer for a stage and studio lighting company. In 1996, he followed his profession to Portland, Oregon.
Kenneth was a member of Gallatin Lodge No. 6 AF&AM of Bozeman, Montana, the Pacific NW Railway Historical Society of Portland, Oregon, and both the Rosetown Ramblers and Heads to the Center square dance clubs of Portland. He was active in codes and standards work through the Entertainment Services and Technology Association and the United States Institute for Theatre Technology, of which he was a Fellow. Kenneth was also active in establishing a certification program for entertainment electricians through the Entertainment Technician Certification Program.
He is preceded in death by his parents, step brothers, step sister, aunts, and uncles. He is survived by many cousins including H. Lee Vannice of Corvallis, Oregon. He is also survived by his friend and adopted family Lila Stephens and her husband, Bryan Ackler.
Services will be held in Bozeman, Montana and a Celebration of Ken's life will be held in Portland in February. In lieu of flowers, the family requests that memorials be made to the Behind the Scenes charity or the charity of your choice.