News & Notices
New Fellow Inductee: Dan Culhane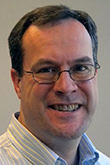 It is my pleasure to introduce USITT President-Elect, Dan Culhane. I have known Dan for more than 20 years as Technical Business Development Manager for SECOA, Inc. and more recently in his new position as Technical Business Development at J.R. Clancy.
Concurrent with our professional connection, I had the pleasure of working with Dan while he served numerous terms on USITT's Board of Directors. His board responsibilities included participation in writing not one but two plans. These plans have targeted improved outreach to existing and new constituencies, moving the Board of Directors toward a governance model with an Executive Director and opened new opportunities for USITT in the 21st century. He was instrumental in guiding board action to provide a major update and rewrite of the bylaws, including the collection — and complete review and rewrite — of the many policies and procedures found throughout the Institute's documents.
While serving as USITT's treasurer our investments grew and substantial resources were provided to launch new initiatives such as ESET and the Jay O. Glerum Rigging Master Classes. Our strong financial position under Dan's leadership facilitated $250,000 in grant funding designated to support new research. He is a member of the Grants and Fellowships Committee. He served as a Director-at-Large from 2005-2012, during which time he was Chairman of both the Executive Director Search and Audit Committees. Additionally, he was a member of the Transition Advisory Team and the Awards Committee.
Dan's professional background with SECOA provided tremendous vision in seeing the need for the steps necessary to position the Institute as a viable not-for-profit organization in the 21st century.
Dan is an ETCP Certified Rigger for Theatre and Subject Matter Expert for that organization. In 2012, ETCP awarded Dan its prestigious Frank Stewart Volunteer of the Year Award.
Dan worked for 15 years as Technical Director at the Guthrie and The Children's Theatre in Minneapolis, Minnesota, Stage West in Springfield, Massachusetts, and Great Lakes Theatre Festival in Cleveland, Ohio. He has an MFA in Theatre Technology from the University of Wisconsin, Madison, and a BA in Theatre from Southern Illinois University, Carbondale.
He serves on the PLASA Technical Standards Program, Rigging Working Group and is chairman for the task group revising the standard for Fire Safety Curtains. He is co-Chair of the Stage Lift Working Group, developing a standard for stage lifts for the industry. He is a member of the UL Standards Technical Panel for Fire Doors (STP 10) and serves as an alternate committee member to the NFPA Technical Committee on Fire Doors and Windows. He is also a member of IATSE.
Dan is married to Tree O'Halloran, Production Stage Manager for the Guthrie Theater. They have two children and live in Minneapolis.
I am truly thrilled to present my friend and colleague Dan Culhane as a member of the Fellows class of 2018.