News & Notices
Accepting 2016 Grant Proposals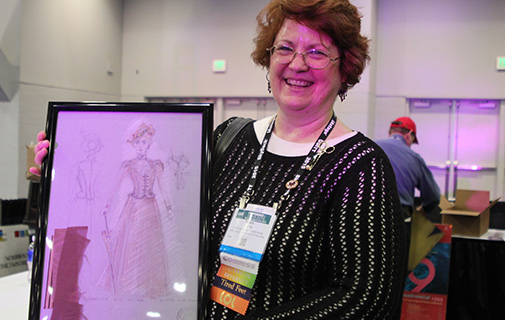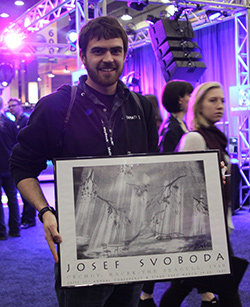 Proposals for the 2016 round of USITT Grants are being accepted through November 15.
Any individual, professional, or organizational member in good standing for the last 12 months may apply for a grant for a specific research project in a given area of theatrical research. Next year's grant recipients will be recognized at the Salt Lake City 2016 Annual Conference & Stage Expo.
Each year, the Grants & Fellowships program awards $20,000 to $30,000 to members pursuing research in their fields – alternating each year between Grants to fund research projects and Fellowships for personal study. 2016 is a Grants year.
Find program guidelines and application materials at www.usitt.org/gandf.
The program has funded a variety of projects. Recent grants include:
Novella Smith and Robert Gerlach's Development and Study of LED-Based Theatrical Lighting which led to the development of the 7-LED color engine that has become the basis of ETC's Seletron lighting products
Rich Dionne's "Izzy" Intelligent Scenery Simulation Platform, tentatively set to be displayed at the USITT 2016 in Salt Lake City, and
Catherine Bradley's Creation of Educational Materials for the Virtual Textile Project which can be found at www.virtualtextileproject.org.
Most of the funding for Grants and Fellowships comes from the Edward F. Kook Fund, with monies from the Kook Endowment, the Tri-Annual Art Auction and Garage Sale, and individual and corporate donors.
Grants & Fellowships awards are often supplemented by additional funding from USITT's annual budget. Because recipients are required to share research through TD&T articles or presentations at the Annual Conference & Stage Expo, all members of the Institute benefit.
Established in 1978, the Kook Fund is sustained through membership donations. Anyone who wishes to help continue this mission of the Institute can contribute a tax deductible donation here or call the USITT office at 800-938-7488, ext. 102. Questions about the process can be directed to Rich Dunham at rdunham@uga.edu.