Conference & Stage Expo
Live Sound to Offer Speaker Demos at Stage Expo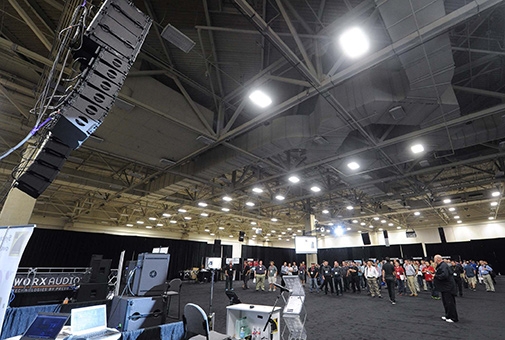 A unique opportunity to experience the latest in loudspeakers will be offered at the Live Sound International Magazine Loudspeaker Demos, a special exhibit open to all attendees to the USITT Annual Conference & Stage Expo March 18 to 21 at Cincinnati's Duke Energy Convention Center.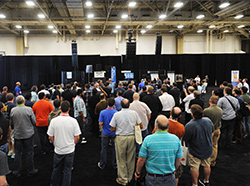 Live Sound International is sponsoring the demos to offer sound production people a chance to directly evaluate a variety of professional loudspeakers in a controlled listening environment.
Three demo sessions, each lasting about an hour, will be held during Stage Expo on Thursday, March 19 and Friday, March 20. Each session will have two parts focusing on smaller and larger speakers. In each part, different speakers systems will be used to play identical tracks in a round-robin format.
The demos enable side-by-side listening opportunities for attendees, as well as a chance to question representatives from participating companies on technical details and pricing.
Several leading loudspeaker manufacturers will participate along with an "A-list" of technology sponsors. The event will be held in a 120-foot by 80-foot space at the Duke Center, draped off to define the listening area.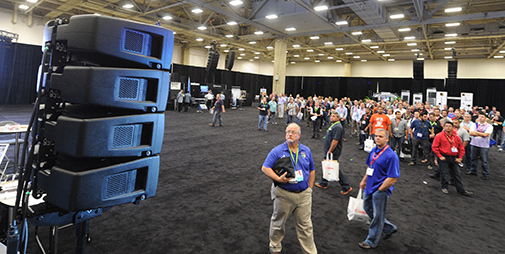 This will be the first time Live Sound has offered the demo experience in the Midwest.
"We have presented the loudspeaker demo to more than 3,000 church sound and production personnel from around North America over the past few years at the WFX (Worship Facilities Expo) and are very pleased to bring it to the attendees of USITT," said Kevin McPherson, executive publisher. "It provides the rare opportunity to gain valuable insight on what's available in the world of loudspeakers in a single, comprehensive event."
Stage Expo Manager Ron Procopio said USITT appreciates Live Sound putting together this special experience for the Cincinnati show. Such demonstrations are "a rare commodity," he said.
"Theatres, concert venues, event spaces, and houses of worship can all benefit from experiencing the different systems available to them in one location," he said. "If your venue is interested in upgrading or enhancing its audio system, USITT in Cincinnati this March is the place you should visit."