News From
Around the Institute
Early Registration for 2015 Conference Ends February 5
Record numbers of people are already planning to attend the 2015 Annual Conference & Stage Expo, and the last chance to save money on registration is fast approaching. Make sure to register by February 5 and be part of the excitement in Cincinnati.
Images Needed for Cincinnati Special Events
The team putting together special events for the 2015 Conference & Stage Expo wants to showcase the best in recent work – and is seeking images from amazing technology, designs, and builds done in the past year. The selected images will be shared as part of the Special Events.
Send sketches, photos, video clips (up to 15 seconds), PDFs of drawing or renderings – anything someone would put in a portfolio. The selected work and creator's name will be on the big screen before, during, or after an All Conference Special Event. The images can be from a class project or a fully realized production.
Submit photos, digital scans, or short video clips via e-mail. For each image, include the creator's name, the name of project or production, the school/company it was for, and who took the photo. Send e-mails, under 25MB, to USITT.Special.Events@gmail.com. All submissions must be received by March 1.
Look for more chances to submit photos during the Conference!
Art Auction in Cincy
Rich Dunham is busy collecting amazing pieces for USITT's triennial Art Action and "garage" sale which will offer art and memorabilia to benefit the Edward Kook Fund. Come prepared to be amazed and spend money!
Help a Student Attend
A group of San Francisco State University student is using a crowd funding campaign to help send students to USITT in Cincinatti this year. You can see how their gofundme campaign is progressing at bit.ly/1x5Npbg.
Riders to Cruise the Ozarks
The Long Reach Long Riders announce the route for the 12th annual charity motorcycle ride "Cruzin' the Ozarks, The Dozenth Year" May 31 through June 7.
Riders will gather in Nashville, Tennessee, ride down the bucolic Natchez Trace toward the Ozark Mountains in Arkansas and Missouri and then circle back and pass through the Land Between the Lakes on their return to Nashville. The route will feature day rides venturing deep into the Ozarks, departing from picturesque Petit Jean State Park. Experienced riders know these roads as some of the best riding in the country, including the Pig Trail Parkway, Ozark Dragon, and Arkansas Grand Canyon.
The ride begins with the traditional meet and greet on Saturday, May 30. Ride Marshalls will be Mark "Hobnail" Heiser and Alison "Earth Girl" Heiser.
The Long Reach Long Riders have raised more than $450,000 for Broadway Cares/Equity Fights AIDS and the PLASA Foundation's Behind the Scenes program since 2004.

For more information on joining the ride or making a donation, visit lrlr.org.
Ward Joins Moyers Group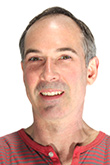 Long time USITT member Brad Ward has joined Moyers Group as a system design consultant in its Atlanta office. He will focus on system design and client relations in the areas of theater/performance, education, and houses of worship.
Before joining Moyers, Mr. Ward was assistant professor of audio engineering technology at Belmont University in Nashville, sound project manager for Blitz Communications in London, designer for Acoustic Dimensions in New York City, and lead audio tech for Cirque du Soleil's The Beatles LOVE in Las Vegas. He holds an MFA in sound design from the Yale School of Drama and recently received his CTS certification.
Moyers Group specializes in the design and installation of audio, video and lighting systems for schools, theaters, houses of worship, and many other venues throughout the United States. Mr. Ward can be reached at brad@moyersgroup.com.
ComStar Wireless Expands Capability
The ComStar Full Duplex Wireless system by Eartec now has double the capacity, going from eight to up to 16 users.
Now larger teams can enjoy simultaneous, hands free communication within an 800 yard range. The all-in-one headsets are completely wireless, and there is no delay when transmitting.
This is achieved by interlinking ComCenters, fully portable dual channel, operating by rechargeable battery or AC power within an 800 yard range. The X 79423 806 698 combine their signals.
For more information visit eartec.com
USITT Names 2015 Herb Greggs Award Winners
The 2015 Herbert D. Greggs Award will go to Eric Appleton for his article Mechanics and Meaning: Script Analysis Lessons from Design History, in the Spring 2014 issue of TD&T.
Greggs Merit awards will go to James P. Taylor for his article The Shadow Puppets of Elsinore: Edward Gorgon Craig and the Cranach Press Hamlet, published in Summer 2014 TD&T; and Daniel Robinson for Foundations of American Costume Design: The Innovations and Legacy of Frank Poole Bevan, published in the Fall 2013.
The winners will be honored in a special session at the Cincinnati 2015 Conference & Stage Expo Wednesday, March 18, along with Golden Pen winner Christin Essin.
The Herbert D. Greggs Awards promote innovative, in-depth writing about theatre design and technology in TD&T magazine