Conference & Stage Expo
Magnificent! To Honor Greenwood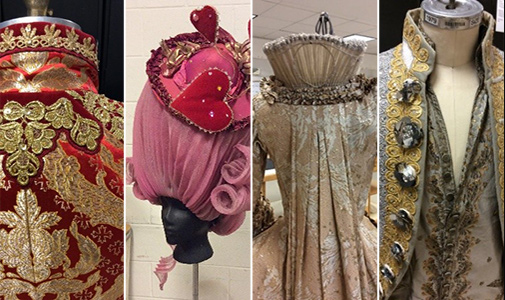 The Costume Design & Technology Commission, in collaboration with the University of Cincinnati's College-Conservatory of Music, will honor Jane Greenwood, Distinguished Achievement Award recipient, with a costume exhibition, Magnificent!, during the 2015 Annual Conference & Stage Expo in Cincinnati, Ohio in March.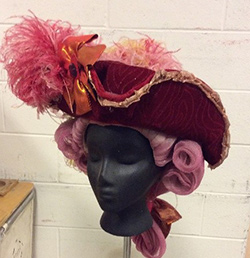 Featuring magnificent costumes from her Broadway production of The Scarlet Pimpernel, the exhibit will highlight examples of Ms. Greenwood's exceptional attention to period design and detail. From the lavish "Cupid" costumes and headpieces, to the elegant ball clothes, to the animal-inspired "Creation of Man" ensembles, to beautifully hand-painted examples of lower class citizenry, the full range of Ms. Greenwood's creative imagination, character work, and mastery of craft is demonstrated.
Ms. Greenwood, legendary costume designer of more than 125 Broadway shows (including last season's Act One) and productions for regional theatres, opera and ballet companies, television, and film, was honored with the 2014 Tony Award for Lifetime Achievement in Theatre.
She began her professional career with training at Liverpool Art Academy and London's Central School of Arts and Crafts. She learned from such influential historians, designers, and crafts artisans as Norah Waugh, Janet Arnold, Tanya Moiseiwitsch, and Desmond Heeley.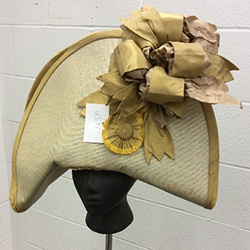 Her true understanding of period silhouettes, fabrics, trims, and construction techniques reflects this early training. Yet beyond these technical considerations, she is respected for her impeccably detailed character work from principles to supernumeraries. All characters, no matter what their role or whether they speak or sing a word, have a story to tell. Ms. Greenwood's designs always tell their story.
Dean Mogle, professor and head of costume design and technology at UC-CCM, is organizing and curating the exhibit from the university's archives. CCM had the opportunity to purchase this extraordinary collection several years ago when the national tour came to an end. Mr. Mogle was particularly interested in the acquisition because of the costumes' exceptional period accuracy as well as the wide range of fabrics and costume crafts represented, from hats to shoes to hand-painted textiles. Not only did they add to CCM's extensive costume stock, they are used as premier examples of professional skill for the training of his students.
The exhibit also will call attention to the expertise of the makers and crafts artisans from the studios of Eric Winterling, Parsons-Meares, John David Ridge, and Lynne Mackey, who were among those responsible for bringing Ms. Greenwood's designs to reality.
Costumes from Scarlet Pimpernel which will be included in Magnificent!, an exhibition celebrating Jane Greenwood.