News & Notices
In Memoriam: W. Joseph Stell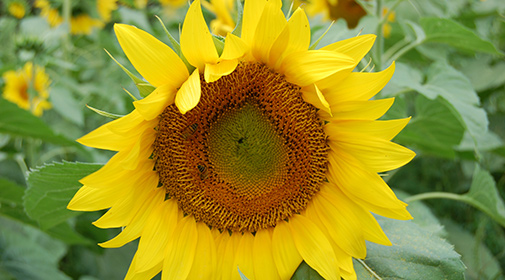 W. Joseph "Joe" Stell, professor emeritus in the University of Georgia's Department of Drama, passed away on December 19, 2014. He was 78.
Mr. Stell was a USITT member for many years and helped found the Southeast Regional Section. He and Sylvia Hillyard Pannell served as the Co-Programing Coordinators for the Conference Committee for the 1994 Conference & Stage Expo in Nashville, Tennessee. For the Southeast Section, he held the office of Vice-Chair and served two terms as President. Several years ago, the Section named its design expo in his honor, said fellow Section founder Carl Lefko.
Born in Charlotte, North Carolina, Mr. Stell graduated from East Carolina College and earned his MA from New York University and his Ph.D. in theater from Bowling Green State University, Ohio. He designed for regional and Off-Broadway productions and for the Manitoba Theatre Center in Winnipeg, Canada, before taking a design instructor job at Richmond Professional Institute, Richmond, Virginia, where he met his wife.
He began his tenure with the University of Georgia in 1966, taught theatrical design, and was head of the design program in the Department of Drama for over 20 years. He designed scenery and lighting for more than 100 departmental productions and supervised student design projects. During his last two years at UGA, he was acting head of the Department of Drama. He received the UGA Research Medallion and the Christ-Janer Award for lifetime creativity in the arts. He retired from UGA in 1997.
Mr. Stell served as theatrical consultant for construction or renovation of several theatres in Georgia, including the Morton Theatre in Athens, for which he also designed and painted the permanent front olio curtain. He also provided designs for local dance companies and was awarded the Clarke County Community Cultural Award.
He is survived by his wife, Agnes, of Athens, Georgia; daughter, Heather; five grandchildren; and one great-grandchild.
Memorial services were held December 22 at the UGA Catholic Center. The family requests memorial donations to St. Jude Children's Research Hospital, P.O. Box 1000, Dept. 142, Memphis, TN 38148-0142.