Conference & Stage Expo
Going Green in Charlotte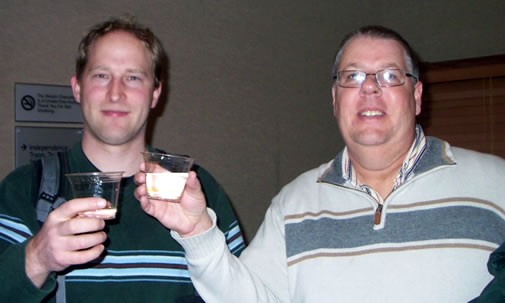 USITT's 51st Annual Conference & Stage Expo, to be held in Charlotte, North Carolina March 9 to 12, will have a special focus on sustainability. A highlight of the 2011 conference will be Friday's all-conference event, which will feature a roundtable on how to achieve optimum levels of sustainable design, production, and post-show reuse. Presenters will include Richard Cuthbert, director of engineering and co-founder of Global Design Solutions, an award winning, United Kingdom manufacturer with a range of technology-based products; and Anthony Runfola, production manager of Childplay and recipient of a TCG "Think It" grant to develop sustainable production practices.
At Stage Expo, one new exhibitor will be the Broadway Green Alliance, an industry-wide initiative that educates, motivates, and inspires the theatre community and its patrons to adopt environmentally friendlier practices in theatre production and everyday life. The BGA (formerly Broadway Goes Green) was launched in 2008 as an ad hoc committee of The Broadway League. The BGA brings together all segments of the theatre community, including producers, theatres in New York and around the country, theatrical unions and their members, and related businesses.
The Charlotte Convention Center is the perfect setting for this conference, since the CCC has been recognized for its efforts to "go green." In addition to recycling bins for aluminum cans and plastic or glass bottles found throughout the facility, the CCC offers biodegradable cups made from corn products along with five-gallon jugs of water. Coffee cups are also biodegradable, as are boxes and utensils supplied with boxed lunches.
Locally grown foods are used as much as possible, and edible centerpieces are available. Catering menus feature organic and locally grown options, with Carolina beers and wine also available. Leftover food is donated to the Second Harvest Food Bank of Metrolina.
Housekeeping paper products are 100 percent post-consumer recycled products and 95 percent of cleaning supplies are environmentally safe and biodegradable. Foam soap dispensers use "green" soap which requires less water to rinse, and water faucet aerators are installed to further reduce water use.
A state-of-the-art energy management program with partner Johnson Controls provides efficient management of heat and air systems, as well as scheduled operation of lights based on activities in the building. Window glass is energy friendly "low E," controlling UV light flow into the center.
Projects in the works include adding tables made of 100 percent aluminum for banquets and meeting rooms, reducing the need for tablecloths, and working with a local composting facility to compost all organic and disposable materials, reducing unnecessary landfill usage.
The 2011 Conference may be scheduled a full week before St. Patrick's Day, but join us in Charlotte March 9 to 12 as USITT "goes green."