Commissions
To Focus on Student Leadership Initiatives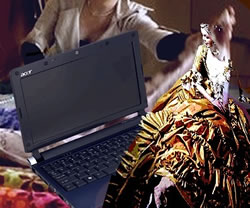 The Costume Design & Technology Commission will present its new Student Leadership Initiatives at the Charlotte 2011 Conference & Stage Expo. Student Leadership Initiatives will showcase projects that feature imagination and fresh approach to design technology, to management and organization innovation, and to digital and social media uses. Students will meet to demonstrate, share, and discuss initiatives at a round table format.
Why "leadership"? The definition of the word from the dictionary includes the following: "Leadership noun: GUIDANCE, direction, control, management, superintendence, supervision; organization, government." We are interested in what students have to contribute to our commission in our continued evolvement into the 21st century.
I am very excited to direct this project and I look forward to adding the students voices to our process. As a first generation college student and as an immigrant, I have relied upon cross-cultural communication and collaboration to expand my career --the cross-cultural part also refers to the different design-tech disciplines! In my scholarly research I am committed to exploring new ways of collaborating using 21st century technology in theater and film. As a teacher I have been humbled by the amount of innovation and expertise students can bring to this process.
For more information and to be considered for the upcoming conference, contact rafael_jaen@emerson.edu.