News & Notices
Elections Usher in New Era for Association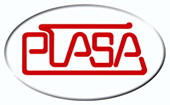 In preparation for the merger on January 1, PLASA and ESTA have completed month-long elections for positions on the European and North American Regional Boards and the over-arching Governing Body.
The elections usher in a new governance structure for both associations as they unite under the PLASA name: the two Regional Boards will be responsible for overseeing day-to-day affairs in their respective regions, while the Governing Body will take a high level strategic role, acting in the best interests of the membership worldwide.
During the transition period into the new structure, every effort was made to allow current members of PLASA's Executive Committee and ESTA's Board of Directors to serve out their full terms of office. Seven positions were up for election on the new European Regional Board. Matt Lloyd is the new secretary. Board representatives are Malcolm Burlow, dealer/retailer representative; James Gordon, manufacturer representative; Mark Surtees, production services representative; and Adam Blaxill; professional services representative. Steve Macluskie is the new organizational representative, while Ed Manwaring becomes the first individual representative.
Three positions were up for election on the North American Regional Board: Eddie Raymond, was elected chair, Brian Lawlor organizational representative, and Ed Condit Individual representative.
The Governing Body elections focused on the three at-large positions which were voted on by the entire Business and Organizational memberships. Elected to office were John McGraw, Bill Sapsis, and Steve Terry. Joining them on the Governing Body are the chair, vice chair and treasurer of each of the regional boards. The Governing Body members will internally elect their officers prior to January. The Governing Body will meet in March in conjunction with the USITT Annual Conference & Stage Expo in Charlotte, North Carolina and in September in conjunction with the PLASA Show in London.