Discounts on Car Rentals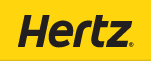 Hertz - USITT discount CDP# 0341930 is the key to great savings. Go to the Hertz web page for reservations, services, and special offers. For phone reservations, call Hertz at 1-800-654-2200.
Be sure to include CDP# 0341930 on all of reservations.
Click here for a complete list of member discounts. For instructions on accessing a discount, select the item of interest and enter user name (USITT member number) and password (last name) at the prompt.
Any questions or suggestions for a new benefit can be sent to Membership & Ad Sales Manager Michelle L. Smith at 800-938-7488 ext. 102 or michelle@office.usitt.org.