Great Discounts on Books
Looking for a good book or two? Use your member benefit at Focal Press. Get 15% off all titles including Scenic Art for the Theatre 2nd edition, The Automated Lighting Programme Handbook, and Management and the Arts. To order: visit Focal Press and enter "79623" in offer code box or call 800-545-2522 (US/Canada only) and mention offer code (79623).
Check the Member Discounts pages of the web site for the latest information. If you have questions or suggestions for a new benefit, contact Membership & Ad Sales Manager Michelle L. Smith at 800-938-7488 or michelle@office.usitt.org.
To Top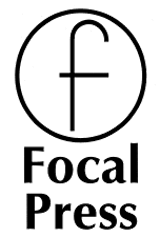 Focal Press offers USITT members a discount on any title offered by the company.