USITT, OISTAT, WSD
Toronto Triple Crown
What could possibly make a USITT Conference & Stage Expo an even better event?
The addition of the OISTAT World Congress and the first World Stage Design Exhibition to the already rich aggregate programs and events of the USITT Conference & Stage Expo create an event of world significance – an event for all stage designers, technicians, architects, and theatre educators, everywhere – a triple crown.
At its 2005 World Congress, OISTAT will celebrate its 37th year of fostering better communication and understanding among theatre professionals and their national Centres. Approximately every four years OISTAT convenes a World Congress during which time it elects new officers, approves new member nations and individuals, discusses in open forum the plan for the organization's future, transacts business, and participates in commission meetings and seminars.
The OISTAT World Congress begins with Executive Committee and Commission meetings on Sunday, March 13, 2005. The election of officers and executive committee members, future planning, and the meeting of the new governing board will take place on Monday the 14th of March. On Tuesday, March 15, 2005, the day will begin with a keynote address at 10:00 a.m. followed by an open discussion between the speakers and audience. During Tuesday afternoon there will be as many as six programming sessions provided by OISTAT professionals. Technology, architecture, costume, consulting, and scenography are the fields currently included in the programs.
WSD, the OISTAT World Congress, and USITT Conference & Stage Expo, without a doubt, create a "Triple Crown." Please plan on beginning your Conference stay a day early this year. Attend the keynote address and programs which are being provided for USITT members by OISTAT. Be a participant in this significant series of events. Continue to check the next issues of Sightlines for more details.
To Top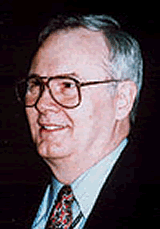 Leon I. Brauner is a former president of USITT and current secretary of OISTAT.