News From David Grindle, USITT Executive Director
See What Our Seeds Have Grown!
"Someone is sitting in the shade today because someone planted a tree a long time ago." – Warren Buffet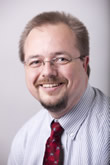 I love that quote from the so called Oracle of Omaha. In a world that seems to be more focused on immediate and quick returns, Buffet's words remind us that the work we do today may impact others in the future far more than it will ever impact us now. Recently, USITT's Board of Directors announced a major funding initiative that embodies this thought.
For so many years, people have guided our finances, generously donated, and kept great focus on the Institute. Today we are in a position, because they planted the tree of stewardship, to invest in our industry. The investment in the Rigging Safety Initiative continues to improve the safety for school-aged children as well as school employees. This is the quick growing tree that bears fruit immediately.
The investment in the diversity initiative helps expand our membership and grow a future workforce that reflects the demographic of the people we serve. By planting this tree, the growth is a little slower, but the fruits will come to benefit us all.
Finally, the Innovation Grants Program has the potential to grow and bear fruit for many years to come. While we are still establishing all of the parameters for release at the USITT 2017 in St Louis, this program was created as part of the Institute's legacy of supporting research. We were founded on this ideal 57 years ago, and I am proud that our Board chooses to focus a major investment in something so fundamental to the founding of our organization.
Of course, the success of these programs is fed by the gifts of today. Continued giving to USITT helps "water" these trees and others. It helps us subsidize the cost of our programming and provide things like TD&T and its archives. I hope you will consider an end-of year gift to USITT. Every little bit helps us continue to grow.
Most of all, I hope you take a moment to sit in the shade and marvel at the tree that was planted and cared for by those before us, and happily think about where you can plant a tree that will shade someone else in the future.