News From
Sustaining Members
Mega Systems: Welcomes New Member
USITT welcomes Mega Systems as a new Sustaining member of the organization. The company, based in San Antonio, Texas, provides professional lighting, audio, video, and truss products. Started in California, the company believes in creative cutting-edge quality gear coupled with outstanding service. Products are sold internationally through a network of dealers and a team of sales representatives.
To learn more, visit www.mega-lite.com.
TMB: Hippotizer Goes Wide at Super Bowl XLVII
This was the year of the media server at the Super Bowl in New Orleans. Hippotizer's widespread use at this year's high point in American sports and entertainment exemplifies media servers' importance as a creative tool in modern-day productions. TMB is the exclusive distributor for Hippotizer in the Americas.
Hippos were widely used in New Orleans; from the Pepsi Halftime Show featuring Beyoncé to a variety of events including the NFL main stage and press conferences, the Pepsi Smash Tailgate Party, the Direct TV Beach Bowl, and the Budweiser NFL Festival. For more information about Hippotizer, visit www.tmb.com/products/hippotizer. Discover many other innovative and exciting TMB products at www.tmb.com.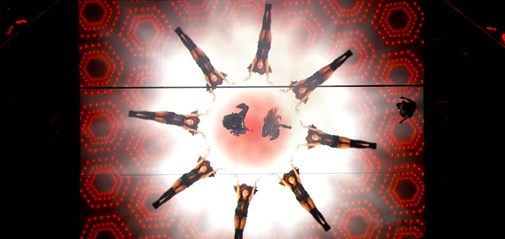 L-ACOUSTICS: Concert Hall Upgrades Audio System
Denver Performing Arts Complex's Boettcher Concert Hall, home to the Colorado Symphony Orchestra and built in 1978 as the first U.S. symphony hall in the round, recently had a full audio system retrofit that included an L-ACOUSTICS amplifier and loudspeaker package.
Over the past couple of years, the Colorado Symphony Orchestra has increasingly peppered its show roster with soloists and guest acts as diverse as Trey Anastasio, Bela Fleck, Guster, DeVotchKa, Kip Winger, Pink Martini, and Rodrigo Y Gabriela.
"The Orchestra's performances with pop and rock artists have all been very successful and certainly necessitated the presence of a serious, rider-friendly sound reinforcement system," said Aric Christensen, Boettcher Concert Hall's head of audio for the past decade."
For more information on Boettcher Concert Hall and Colorado Symphony Orchestra, visit www.coloradosymphony.org.
Nemetschek Vectorworks: Adds Tutorial to Training Guides
Nemetschek Vectorworks has added a new tutorial by award-winning scenic and lighting designer Kevin Lee Allen to its selection of training guides. Entertainment Design: Scenery, Lighting, and Sound with Vectorworks Spotlight explores the use of Vectorworks Spotlight with Renderworks software for use in the entertainment industries. More information can be found on the training guides page.
Alcons Audio: Hamburg's Ohnsorg Theater Updates Audio System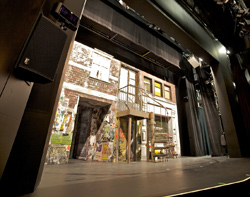 The well-known Hamburg Ohnsorg Theater in Germany decided on an Alcons Audio pro-ribbon sound system when it left its old venue in the Groβen Bleichen for the Bieberhaus at the Heidi-Kabel-Platz in 2011. With a new playhouse, the group needed a new sound system.
The Ohnsorg Theater was founded in 1902 by Dr. Richard Ohnsorg as "Dramatic Society Hamburg." With its plays in Low German ("Plattdeutsch") language, the theatre also established a high profile outside of Hamburg. It now performs Low German theatre especially for young people.
For more information on the new system, visit www.alconsaudio.com.