News From
Contributing Members
Rosco Laboratories, Inc.: Autism Speaks To Light It Up Blue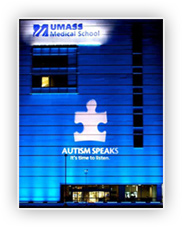 Roscolux 68, Parry Sky Blue, and 80, Primary Blue, are the official color filters of Light It Up Blue, and Rosco Laboratories, Inc. will donate to Autism Speaks a portion of the profits generated during the month leading up to the April 2 event. April is Global Autism Awareness Month, and Light It Up Blue encourages sites around the world, ranging from national landmarks and famous buildings to homes and offices, to be lit blue in an effort to raise autism awareness around the world.
Rosco is partnering with participating Rosco dealers – each of which also made a $250 donation to Autism Speaks – to provide several Light It Up Blue solutions. Rosco has also made a special gobo for the event, which is available for standard gobo pricing, for those buildings that can't light up blue but still want to participate in the Light It Up Blue campaign.
To learn more about how to Light It Up Blue with Rosco, visit www.rosco.com/liub.
Creative Stage Lighting: Jamey Brock Hired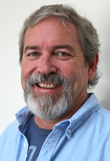 Jamey Brock has been named Southeast Regional Sales Manager at Creative Stage Lighting.
Mr. Brock is a senior level sales professional with many years of experience in entertainment and architectural lighting. He has held sales and leadership positions with such lighting entertainment companies as Martin and Chauvet.
For more information about the company, visit creativestagelighting.com.
Stage Technologies: Supplying Automation on Third Pink Tour
Stage Technologies again has been contracted by pop star Pink's production manager, Richard Young, to supply the overhead automation for the singer's The Truth About Love United States and European tours. This will be the third Pink tour in a row that Stage Technologies has been brought on board to fly the star and other performers in her show.

Fans of Pink know that the show, directed by Baz Halpin, incorporates aerial performance during a number of tracks, including "Glitter in the Air," in which the star is dipped into a small pool of water onstage before being drawn up again for acrobatics involving an aerial hammock.

For more information visit www.stagetech.com.
The ESTA Foundation: By Design Day 2013 – For Giving, Not Forgetting
By Design Day, the annual fundraising day for The ESTA Foundation's Behind the Scenes in the United States and Canada, and Light Relief in the United Kingdom, will be Wednesday April 24.
One of the main fundraising events for these charities, By Design Day focuses attention on the various ways individuals can support these two organizations dedicated to assisting entertainment technology professionals in need. Fundraising can be a personal donation or through an organized collection. Many designers support the day by voluntarily giving a day's royalties to one or both of these charities.
By Design Day 2013 has the full backing of a host of award-winning designers across a broad range of disciplines, including Neil Austin, Gregg Barnes, Ken Billington, Paule Constable, Wendall Harrington, Howard Harrison, Don Holder, David Korins, Derek McLane, Rob Milburn and Michael Bodeen, Ken Posner, Jennifer Tipton and Hugh Vanstone, and Light Relief's co-founder, Rick Fisher.
By Design Day is supported internationally with donations from designers with productions all over the world. To date Light Relief has awarded more than £50,000 in grants to help lighting professionals and their families, while Behind the Scenes has issued over $325,000 in grants to professionals working in all disciplines.
Visit www.estafoundation.org/bts.htm or www.lightrelief.org.uk for more information.
Electronic Theatre Controls: Offer New Product, Activities in Milwaukee
Show goers were privy to sneak previews of a major, new ETC lighting control desk, new software, and some very special new ETC lighting fixtures at The 2013 Annual Conference & Stage Expo in Milwaukee, Wisconsin.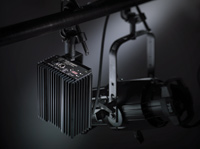 ETC had two booth spaces. One was a "Layers of Light" Theatre, where show attendees enjoyed ongoing educational presentations: Tom Littrell's "Designing for today's hybrid lighting rigs;" Steve Terry's "How to manage the transition to solid-state lighting;" and Michael Lichter's "Raising the bar: ETC Rigging's hoists and controls." The other presented the new ES750 dimmer.
ETC's standing-room-only Student Session took place March 22. Students met ETC staff, scored ETC swag, and got an insider-scoop on the latest ETC product news.
Application for ETC's all-expenses-paid LDI 2013 Student Sponsorship is open. Visit www.etcconnect.com/LDI_sponsorship/studentapplication.html for more information, eligibility, and submission.
For information on ETC products and more, visit www.etcconnect.com.
Electronic Theatre Controls: Elevates Lighting of Lift
Elevator lighting is usually fairly unforgiving, but a new musical in London proves it can be so much better — provided the 'lift,' as the British call an elevator — is as big as a stage. Electronic Theatre Controls' (ETC) Source Four LED Lustr+ luminaires light Lift, a play by Craig Adams and Ian Watson at the Soho Theatre, which explores the thoughts of eight strangers who happen to end up on the same elevator.
The virtually noiseless operation of the Source Four LED fixtures was a big bonus for the small studio theater. For more information on ETC and its products, visit www.etcconnect.com.