Membership & Ad Sales Manager
Check out the latest additions to USITT's online store, including the fifth installment in the monograph series, the 2009 Golden Pen winner, and new titles from member authors.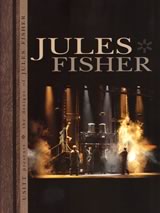 The Designs of Jules Fisher
by Delbert Unruh
The fifth monograph in USITT's unique series, The Designs of Jules Fisher, presents the philosophies and visions of one of America's greatest lighting designers. The book is filled with wonderful stories of Mr. Fisher's life on Broadway along with stunning production photos from shows such as Grand Hotel, Dreamgirls, and Chicago.
Member Price: $30
Fans of the monograph series will want to take advantage of a special offer: purchase all five monographs for only $100!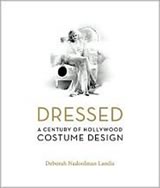 Dressed: A Century of Hollywood Costume Design
by Deborah Nadoolman Landis
Dressed is a lavish and revealing look at the costumes of Hollywood from the Golden Age to today. Ms. Landis presents rarely seen images and stunning photographs, uncovered through meticulous research, to explain the role costumes have played in the development of characters and movies.
Member Price: $51
USITT also offers a variety of useful reference tools like New Theatre Words: World Edition, recently back in print. Click here to visit the online store and start adding to your library today! To purchase by phone, call the USITT office at 800-938-7488 ext. 104.
Click here for a complete list of member discounts. For instructions on accessing a discount, select the item of interest and enter user name (USITT member number) and password (last name) at the prompt.
If you have questions or suggestions for a new benefit, contact Membership & Ad Sales Manager Michelle L. Smith at 800-938-7488 ext. 102 or michelle@office.usitt.org.
To Top