News & Notices
Workshop Offers Help On Tenure Applications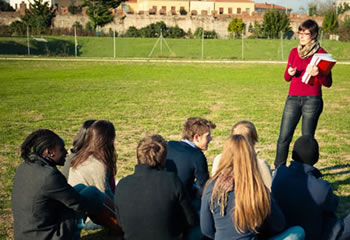 It is one of the most daunting tasks for many USITT academic members -- tenure applications.
USITT will help ease the stress of tenure applications with its first national tenure workshop, September 23 and 24 in Chicago, in conjunction with the Educational Theatre Association conference. Participants will be able to attend both large group and small group sessions about the challenges of applying for tenure as a technical theatre professional. Focal Press is lead sponsor of the two-day special event, to make it more accessible.
Topics currently planned include a general session on how to present work to "non-theatre" faculty, separate discussions for faculty from research universities and liberal arts institutions on how tenure is reviewed, and reviews of dossiers by nationally recognized experts.
In a related professional development opportunity, participants will be able to submit session proposals for the EdTA workshops to be held September 22 to 25, allowing time to be both a presenter and a participant in the tenure workshop. Applications from USITT participants will be given preference in the vetting process, another dossier-building opportunity. Workshops will not conflict with the larger tenure discussions.
Cost for the workshop is $125. Applications can be found online at usitt.org.