News & Notices
In Memoriam: Howard Ott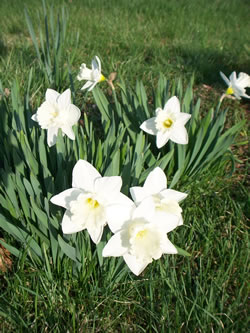 On February 21, Howard Ott succumbed to cancer at his home.
He and Dollye, his wife of 45 years, were the people behind Canvas Specialty Company (DEO Associates, Inc.). Mr. Ott spent many years in the canvas business learning the art of textile/canvas fabrication. When he and Dollye embarked on starting their own business, he jumped in with both feet and shortly became the guru of the manufacture of fire safety curtains. His knowledge of life safety and building codes and standards was well recognized by his customers. His meticulous nature, extensive knowledge of the application of fire curtains, and commitment to customer needs were a winning combination.
Two stories of Mr. Ott's commitment and love of his business demonstrate his persona. When a fire curtain arrived at the job site, it was found to be too narrow. Instead of returning the fire curtain, Howard and Dollye, made an extra panel and loaded the sewing machine into their van and traveled late into the night to the job site and made the necessary correction the next day, When talking to Mr. Ott, it was evident, conversations on fire curtains were going to be prolonged. Hour-long conversations were his norm.
When he decided to retire and sell his business, he would only agree to the purchase if the Otts could personally train the new company's personnel. In retirement, he continued his involvement in ESTA Standard Meetings by sharing his extensive knowledge and experience.
Mrs. Ott can be reached at dollyeeo@hotmail.com.