Tips for Costume
Portfolio Reviews
The portfolio reviews at the USITT Annual Conference & Stage Expo are valuable sessions that allow designers/technicians to showcase their work in the most effective manner.
At the Conference, each Commission offers review sessions where professionals volunteer to offer productive feedback to participants. In past conferences, close to 75 review sessions were organized for Costume Design & Technology Commission members. The Commission encourages all participants to share in these sessions. Volunteering as a reviewer can be quite inspiring and helpful to both the interviewee and the mentor. Having the courage to get a critique from professionals in the field can be of great value for the young designer/technician in building self-confidence and setting next steps.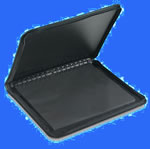 Putting a portfolio together for presentation can seem like an impossible undertaking, yet there are ways to ease the process. Perhaps the two most important aspects can be summarized as presentation and review.
The presentation aspect of the review includes the candidate, his work, and his portfolio book. It can be divided into three categories:
Self includes grooming, appearance, and manners; an up-to-date resume; references; and show program information. If presenting in person, it will be important to have a plan, speak clearly, and listen carefully to feedback.
Content section must have a beginning, middle, and end as well as smooth transitions between projects. Clear labeling and keys are extremely important tools to help describe work. Organizational charts and paperwork can also help describe the scope of each project. Create transitions by showing different sketching styles, different theatrical styles and historical periods, and work in allied design fields.
Knowledge is demonstrated through research materials used for projects and should have current information. Make sure to have clear design concepts/metaphors. Keep a lexicon of period garment names and construction technology.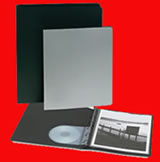 Part of the excitement in putting a portfolio together is the ability to plan details such as page layout, content variety, and aesthetic sequencing. The portfolio then becomes a showcase of the designer/technician's process, resourcefulness and artistry.
This is the review part and there are three key aspects to consider:
Get feedback from other artists, teachers, and colleagues.
Come prepared to take notes, ask questions, share goals, and ask for advice.
Seek feedback in a supportive environment to help plan the next steps with more ease.
For more information and to sign up, contact Rafael Jaen at: rafael_jaen@emerson.edu. Provide specialty or concentration, undergraduate or graduate level, and college or organization affiliation.
To Top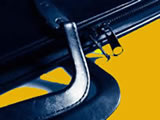 Illustrations/Courtesy Rafael Jean