Mentoring
Fellows Seek to Mentor Early Career Members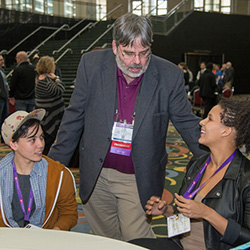 USITT Fellows will continue to help early career members who plan to attend the USITT Conference & Stage Expo in St. Louis March 8 to 10 through their mentorship program.
The deadline to apply is Jan. 30. Two Early Career members will be chosen and matched up with Fellows for the Conference.
Applicants:
Must be a USITT Early Career Member
Must have been a member of USITT (any category) for a minimum of two years
Must agree to attend the St. Louis Conference for the full Conference period
Must agree to provide a written report of their mentoring experience by May 30.
For more information on USITT's Early Career Mentoring Program and to apply, click here.