News & Notices
Costume Study Tour Journeys to England's South Coast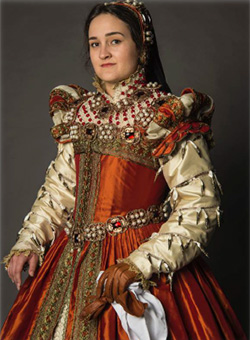 The wondrous world and wardrobe of Jane Austen will come to life at the Costume Commission Study Tour Abroad, sponsored by Arts University Bournemouth, June 12 to 23 in Poole, United Kingdom.
Registration opens Oct. 15, and only 30 spaces are available.
Participants will be able to experience and explore many costume collections dating back to the early 1600s including items featured in Janet Arnold's Patterns of Fashion.
Workshops will center around Austen's life through costume and millinery. Participants will create samples of costumes displayed at various museums across the south coast of England using methods such as pleating, smocking, decorative piping, piped and padded hems, intricate decorative cutting techniques, fabric inserts, twisted applique, and a myriad of Georgian surface decoration.
Those attending will have exclusive access for research to the unseen pieces from various notable British museums and National Trust resources. Other highlights will include cultural visits and special workshops at the Arts Institute including full access to its costume studio.
This intensive program will be led by Mandy Barrington, senior lecturer in costume at AUB. In addition to many exclusive workshops, tours, and unique experiences, attendees will travel to London. Free days in London are built into the itinerary as well the opportunity for individual exploration. Details here.