News & Notices
USITT Awards $26,000 in Research Fellowships for 2013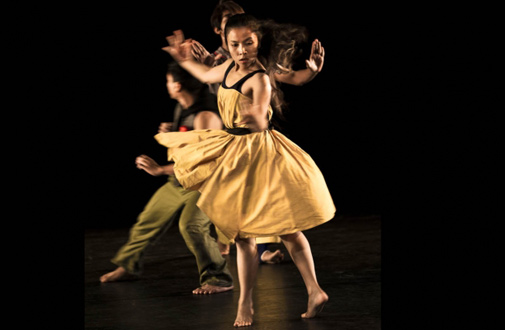 The revival of performing arts in Cambodia after the Khmer Rouge exterminated the country's artists; costume designs of the Federal Theatre Project that saw American theatre through the Great Depression; and a 94-year-old set designer who revolutionized theatre in India are now linked in a new way.
These are the subjects of three research projects chosen to receive a total of $26,000 in funding from USITT's 2013 Fellowship Program, the Institute's Grants & Fellowship Committee announced.
The Committee recommended awarding $12,000 to Helene Siebrits' Cambodia project, $8,000 to Howard Vincent Kurtz's Federal Theatre Project (FTP) research, and $6,000 to Anita Tripathi Easterling's study of Indian stage designer Kahaled Choudhury. The funding was approved by USITT's Board of Directors. The winners were announced at the 2013 Annual Conference & Stage Expo Closing Night. Fellowship funding comes from USITT's general operating budget and the Edward F. Kook Fund for research and development.
All three researchers intend to shed light on overlooked subjects in performing arts history and hope to publish their findings in TD&T and, ultimately, in books.
Ms. Siebrits, assistant professor of costume design and technology at the University of Illinois, Urbana-Champaign, "had the incredible privilege of designing costumes" for the Amrita dance troupe when the 10-year-old Cambodian company performed in Madrid in 2012. The troupe, founded by American director Fred Frumberg, represents an amazing effort to restore an arts tradition stamped out by the Khmer Rouge in the 1970s, when thousands of artists and intellectuals were imprisoned or killed. She will travel to Phnom Penh over the next year to interview members of the Royal Cambodian Ballet who survived the genocide, and observe the revival and training of traditional performing arts by Amrita, which is Sanskrit for "eternity." She also will design costumes for the troupe and help create partnerships between Cambodian and American theatre designers and technicians.
Mr. Kurtz, head of the Design & Technology Program at George Mason University in Fairfax, Virginia, has been exploring archives and costume sketches from the Federal Theatre Project of 1935-39 kept at his university – as well as at New York University, the New York Public Library, the Library of Congress, and the National Archives in Washington, D.C.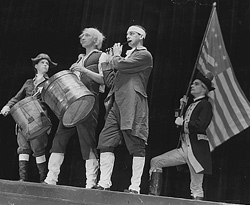 He hopes to locate, research, and catalog information on the designers – especially costume designers -- for Roosevelt's New Deal FTP, which employed more than 12,000 people and produced more than 6,000 stage productions that toured virtually every corner of the nation from coast to coast.
Ms. Easterling, assistant professor of scene design at the University of North Carolina at Charlotte, wants to introduce the Western world to an artist who transformed 20th-century theatre in her family's native India. Khaled Choudhury, a director and stage designer born in 1919, rejected traditional British design using two-dimensional backdrops to create sets that "became an organic part of each performance," Easterling wrote. Mr. Choudhury is an Indian national treasure whose work has never been shared in English.
The USITT Grants & Fellowship Program promotes the advancement and sharing of USITT members' knowledge and skills by supporting research grants and fellowships. It accepts applications for Fellowships up to $15,000 in odd-number years, and applications for grants up to $10,000 in even-number years. Grant applications for 2014 will be available in the fall. For information on these programs, visit USITT Awards & Funding.