News From
Sustaining Members
SIRS Electronics Inc.: Electronics Firm Joins 'Sustaining' Ranks
We welcome SIRS Electronics Inc. as a new Sustaining member of the organization.
The company, founded in 2005 in McAllen, Texas by a group of young entrepreneurs, is proud that it employs United States workers. The founders have more than 50 years of combined working experience on audio engineering for concerts and event production, sound systems design, and LED lighting. They represent the most prestigious brands in the industry, and they note that most of their staff have electrical engineering degrees.
SIRS Electronics Inc. offers quality products for LED lighting and pro audio applications, with technical support and assistance from engineers. The company works with specifiers, engineers, architects, consultants, installers, etc. To find out more, visit the website at www.sirs-e.com.
MRD, Inc.: Welcome Lighting Company
We also welcome MRD, Inc., a New York City-based, international lighting design/build, and consulting firm striving to provide the highest quality of service combined with the latest technology and expertise to create successful projects. Projects range from new builds and renovations, to specialty systems and custom solutions.
Visit the company's website at www.accessmrd.com for more information.
Nemetschek Vectorworks: Partnership to Expand BIM in China
Nemetschek AG, a worldwide developer of BIM software solutions for the architecture, engineering and construction industry (AEC) and CABR Technology Co., Ltd, leading enterprise of the construction industry software, signed a strategic partnership in Beijing, China.
Mr. Jiefeng Xu, president of CABR Technology Co. Ltd and Ms. Tanja Tamara Dreilich, CFO of Nemetschek AG, signed the memorandum setting out the terms of the three-year strategic partnership. CABR and Nemetschek agreed to work closely with the objective to promote and implement building information modeling (BIM) in the China AEC and to contribute to technical development of the China AEC industry.
TMB: Network Helps Make Olympic Magic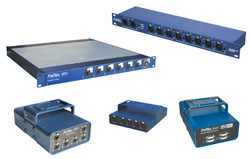 Billions of people worldwide watched the 2012 London Olympic Games opening and closing ceremonies where masterfully deployed mystical elements of the gods – light, color, and fire – celebrated British culture and history. The effects were controlled by a system of ProPlex GBS Gigabit Switches and Fibre Cable from TMB.
ProPlex Devices are distributed exclusively worldwide by TMB. Learn about more innovative and exciting products from TMB at www.tmb.com.
Reed Rigging, Inc.: Reed Rigging Hooks Starz' Boss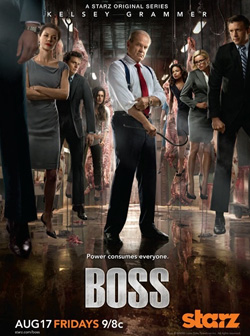 Chicago-based Reed Rigging provided production rigging support and hardware for the shooting and promotional campaign for season two of the award-winning Starz drama series Boss starring Kelsey Grammer.
Reed Rigging has been supporting film and television production in Chicago since its founding in 1993. It provides catwalk and trolley systems to facilitate lighting, sets, cameras and sound systems.
L-Acoustics: Sound Software Available to Download
L-Acoustics announced that Soundvision 2.0 is now available for download.
New features include mapping functionality for subwoofer systems; Cardioid array modeling tool; contour EQ modeling tool; improved ARCSUB modeling tool; frequency range extended towards the sub domain; response curve display tool for full range systems in the coverage mode, including an adjustable target curve and post-processing options; new ARCS WIDE and ARCS FOCUS constant curvature WST line source; and new SB18m subwoofer.
Stagecraft Institute of Las Vegas: Students Praise Experience
Jane Childs, of Stagecraft Institute of Las Vegas reports that, although the 2012 sessions have concluded, the kudos continue.
"Stagecraft was a great achievement; it really filled my expectations. I got much more than I expected. This is what I was looking for to break out limitations I had in the past. It was really great learning, meeting, sharing, and working alongside the best designers, programmers, and technicians in the United States," said Sergio V.,of Columbia SILV Legacy Class 2012.
Agnes N. of Uganda, part of the 2012 session, said, "Lovely hands-on experience. It makes education/studies easier at SILV."
SILV 2013 is scheduled for June 10 to August 2; for more information, visit stagecraftinstitute.com.