Conference & Stage Expo
Hotels in Milwaukee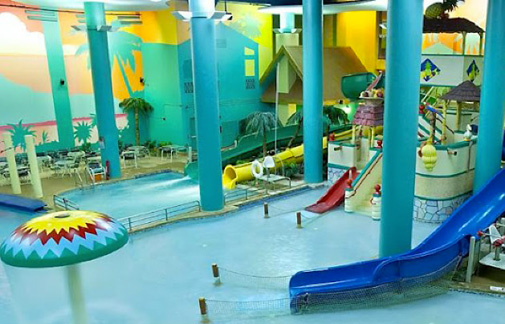 The hotels in Milwaukee will offer much to the 2013 attendees for the USITT Annual Conference & Stage Expo: convenient downtown locations to local attractions and regional dining; comfortable rooms and gathering spaces; reasonable hotel prices; and covered walkways that connect to the Frontier Convention Center (just in case the last days of winter are still hanging around). The online reservation system will allow the choice of a favorite and almost instant confirmation.
The headquarters hotel will be the Hilton Milwaukee Downtown, the city's largest hotel built in 1927 and boasting distinctive architecture in the classic art deco style. The impeccable service and attention to detail have garnered a Four Diamond status with AAA. The hotel features include: the Miller Time Pub, which claims to have the best burgers in town along with 18 beers on tap; the Milwaukee Chophouse, known for its steaks, seafood, and chops; and an onsite waterpark, Paradise Landing, which is open on weekends.
The newly renovated Hyatt Regency Milwaukee Hotel will be the host for additional conference meetings and events. In addition to the amenities--which include the 24- hour StayFit gym, a full-service business center, and Wi-Fi service throughout the public areas--it is the home of Bistro 333, a restaurant that combines comfort classics infused with a local twist. The restaurant's lounge, Bar 333, offers an assortment of drinks and an extensive wine list featuring over 60 regional and imported wines.
The DoubleTree by Hilton Hotel Milwaukee Downtown completes the trio of conference hotels and boasts 24-hour business and fitness centers along with the Avenue Bar & Grill featuring a hearty American cuisine. Upon arrival, guests will be greeted with a warm chocolate chip cookie.
Live hotel reservations will be available soon at the 2013 Conference website, www.usitt.org/2013.