News & Notices
In Memoriam: Vincent L. Angotti
Vincent L. Angotti, familiar to many USITT members because he and his wife, Patricia, ran the THEatre Conference Employment Service at USITT's Annual Conference for several years, as well as the THEatre JOBLIST and the THEatre CAPLIST, died September 22, 2010 in Indianapolis, Indiana. He was 69.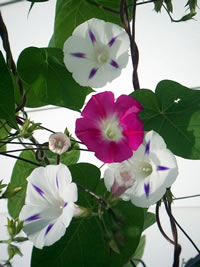 Born in Kansas City, Missouri, he earned a Bachelor of Science degree in theatre from St. Louis University in 1962 and advanced degrees in theatre from the University of Kansas (MA 1965; PhD 1967).
For the next 35 years he was a teacher/administrator holding positions at Florida State University, the University of South Dakota, Auburn University, and the University of Evansville in Indiana. He served his profession holding leadership positions in the American Theatre Association, the University and College Theatre Association, The Association for Theatre in Higher Education, the Kennedy Center/American College Theatre Festival, the Mid-America Theatre Association and the International Council of Fine Arts Deans.
USITT Past President Richard Durst said "Vincent was my department head at my first teaching job out of graduate school at the University of South Dakota. One of the most brilliant, if not temperamental, directors I ever worked with."
Vincent loved to travel, drink fine wine and eat good food. He enjoyed riding his bicycle, was an avid birder and made the world's best chocolate chip cookies. He is survived by his wife of 48 years, Patricia (Willman ) Angotti of Indianapolis, a sister Christine (Angotti) Hoffman of Shawnee Mission, Kansas, his dear friend and caregiver Bruce Webb of Indy, and an overwhelming number of nieces and nephews.
He was a victim of Parkinson's Disease and Lewy Body Dementia. He donated his brain to Indiana University for research purposes. Memorial donations may be directed to the Nature Conservancy in Indiana. Online condolences may be sent to ts@evansville.edu.