News From:
Contributing Members
ZFX to Focus on Flying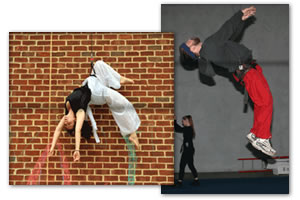 ZFX, Inc.–Flying Effects will offer two Flying First Class Workshops December 16 to 19 and January 6 to 9 at its development facility in Louisville, Kentucky. The workshop will give participants a thorough understanding of both the performance and operational aspects of flying. Safety always being the number one priority, all participants' progress will be measured throughout the process to ensure proper technique in advancement to new levels of flying.
For more information, visit www.zfxflying.com
J.R. Clancy Supplies Two Venues and Named Training Provider
J. R. Clancy, Inc., has been selected to supply the automated rigging for the Parker Arts, Culture and Events (PACE) Center in Parker, Colo. and supplied stage rigging for the Teatro Bradesco in the Bourbon Mall, San Paulo, Brazil. In addition, J. R. Clancy was approved to become an official training provider in rigging, as designated by the Entertainment Technician Certification Program.
More information about J. R. Clancy's custom work for theatres and concert halls is available at www.jrclancy.com, or by calling 800-836-1885. Information on the ETCP certification program can be obtained from etcp.esta.org.
PRG Supports Singapore Youth Olympic Games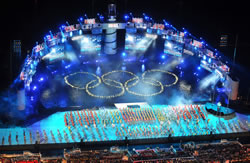 Marina Bay, in the heart of Singapore, was the location for the opening and closing ceremonies of the Singapore 2010 Youth Olympic Games, which took place from August 14 to 26. Creative director Ivan Heng, show producer Vernon Teo, and the artistic team that included lighting designer Koert Vermeulen of ACT Lighting Design, presented the ceremonies, which took place on the world's largest floating platform stage with the Singapore skyline as the backdrop. Production Resource Group (PRG) supplied the lighting and rigging equipment and technical services. For more information on PRG, visit www.prg.com.
Creative Stage Lighting Named Towerlift Distributor
Creative Stage Lighting was appointed the exclusive distributor of the VMB Towerlift range of products in North America. The New York-based company will offer sales, service, and support for the full range of VMB lift products including the Classic, Pro, TL, GS, and PIRAM series of lifts and towers.
ETC Displays Latest Products, Names Representative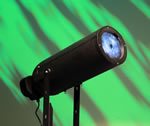 The Electronic Theatre Controls (ETC) booth at LDI 2010 in Las Vegas was busy as ETC showed off its latest product evolutions: an outdoor Source Four lighting fixture and a powerful Selador LED luminaire. ETC also named Seattle-based Pacific Lighting Systems, Inc., as its representative agency for the Pacific Northwest region of the United States handling sales and service functions, effective September 3. ETC product and contact information is available at www.etcconnect.com.