News & Notices
Rigging Safety Initiative Applications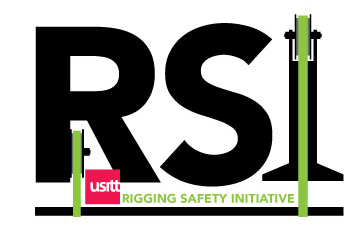 USITT's Rigging Safety Initiative (RSI) is now accepting applications until April 20 for its spring funding cycle.
The RSI offers free stage rigging inspections and safety training for secondary schools nationally. All secondary schools nationwide are eligible.
Once a school's application is approved, they choose from a list of participating ETCP certified rigging inspectors in their area. USITT pays the inspector directly for the inspection and four to six hours of safety training for faculty and student stage crew.
The school receives a detailed status report on their rigging — what's working properly and what potential safety problems can be prevented with routine care. Free safety training for up to eight staff & students helps ensure safe operation of a complex system.
"Thank you so much for the support of USITT and the Rigging Safety Initiative," said Hudsonville Public Schools Auditorium Director and 2017 RSI Grant recipient, Rob Matthews. "Without the grant, our school would not have been able to inspect and repair both of our venues in this fiscal year without diverting funding from student learning. Thank you for helping us keep our students safe!"
Apply for the RSI spring funding cycle.
Thank you to our Rigging Safety Initiative sponsors H&H Specialties, ETC, and JR Clancy.