News & Notices
Rigging Safety Initiative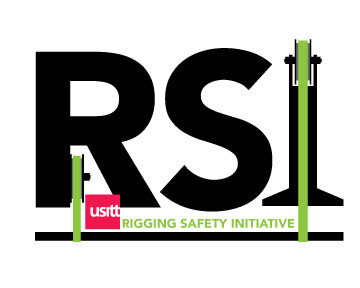 USITTs Rigging Safety Initiative is open for applications for the fall funding cycle. The RSI offers free stage rigging inspections and safety training for secondary schools across America.
The school gets a detailed status report on their rigging -- what's working properly and what potential safety problems can be prevented with routine care. Free safety training for up to eight staff and students helps ensure safe operation of a complex system. Thanks to our sponsors and donors, we can promote safe stages for students at little or no cost to schools.
Applications for the next funding cycle are due November 15, 2017. Previous applications not yet funded will be retained and automatically considered in the next cycle.
To learn more about RSI and to apply, click here.
The Rigging Safety Initiative is sponsored by H&H Specialties Inc., ETC, and JR Clancy.