News & Notices
USITT 2017 Keynote Showstoppers
As excitement builds for the Annual Conference & Stage Expo in St. Louis, we are proud to announce our 2017 Keynote speaker: veteran actor, singer Ken Page.
The celebrated St. Louis native is best known for his voice work in Tim Burton's cult classic, "The Nightmare Before Christmas" as "Oogie Boogie," and for his roles on stage and film in the original Broadway stage production of Cats, the Musical, Ain't Misbehavin', Guys and Dolls, and The Wiz.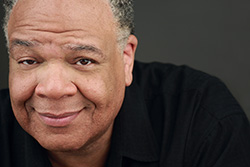 In his keynote address on March 8 at 9:30 a.m., Ken will share his experience as a performer working with the design and technical teams and the inspiration he draws from them. His talk, entitled "Shoeboxes and Christmas Lights" is a reference to a play stage Ken had as a child – a time when he first discovered the technical side of the theatre and performing arts.
"The idea of what is beautiful and pleasing to the eye is how it all began for me," Ken said. "I was bewitched by the swirl of light and color and the magic of a moving set piece by no visible means. These were but a few of the technical magicians wonders that awakened my young mind to the world of the 'actual' theatre arts."
On March 9 at 9:30 a.m., Props Master Jay Duckworth will take the stage to kick-off early career honors at the Conference.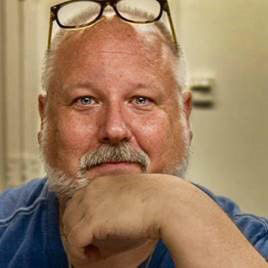 Duckworth boasts over 20 years' experience in LORT and Off-Broadway theatre, fast paced summer stocks, independent films, TV, music videos, and over 50 off Broadway shows. Lin-Manuel Miranda refers to Duckworth as "A props shaman!" The self-proclaimed Proptologist, of The Props Department will share wisdom of making a career in fake blood and edible letters. The finale of this celebration will be the ceremonial opening of the Stage Expo.
Don't forget to register for USITT 2017!