News & Notices
Board of Directors Winners Announced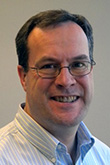 As chair of the Nominations Committee I am pleased to share the results of the most recent election.
Congratulations to Dan Culhane. Dan will become President-elect on July 1, 2017 through June 30, 2018. He will then serve as President until June 30, 2021. He will then serve as Immediate past-president until June 30, 2022.
Best wishes to Paul Brunner on his election to the office of Secretary, July 1, 2017. As Secretary Paul will also serve as the chair of the Nominations and Bylaws committees.
Carolyn Satter was successful in her bid for a second term as VP-Commissions
as was Jack Feivou as VP-Conferences. Congratulations to both.
The following were elected to serve as Directors Class of 2017-2020;
Karen Maness, Rafael Jaen, Shane Kelly, Deb Sherrer and Shan Ayers and Elynmarie Kazle.
On behalf of the Institute I extend our congratulations and our sincere thanks for their willingness to serve out Institute and guide its continued growth.