News & Notices
Nominate a Young Designer or Technician for YD&T Awards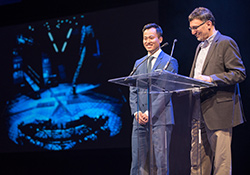 Nominations are open now through November 15 for USITT's 2017 Awards for Young Designers & Technicians in the Performing Arts.
USITT members may nominate a young designer or technician for any of the 11 awards in sound, costume, scene, make-up, lighting design; stage management; and scenic technology.
Nominees will be invited to submit their work to a panel of industry leaders who judge the awards. Nominate here.
Winners will receive a cash prize, formal recognition, and free registration to USITT's 2017 Annual Conference & Stage Expo March 8-11 St. Louis, MO, where the awards are presented.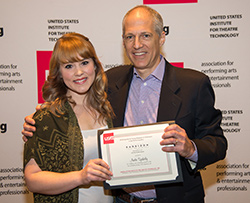 The awards are:
Graduate Awards
Undergraduate Awards
For more information, click here.